25-26 April 2019
Charlotta Öfverholm (SWE)
Prosthesis
"You can check out at anytime, but you can never leave"
---
Biljetter & info
Stage: Small stage
Running time: 60 min
---
A surreal tragicomedy placed in a hotel lobby, where the deepest secrets will be revealed, where the Gods and Gurus are trying to get followers and where humanity is in danger. With a language that crosses artistic boarders with fast changes between humour and darkness, dance, text and live music.
Minifestival: Age on Stage International Meeting Point
2019 years focus is the body. How to keep it danceable in a later age. We have invited incredible pioneering doctors, sports scientists and therapists from all over the world who are exchanging non-functional bodyparts and giving extraordinary rehab to dancers and athletes. How can one keep dancing forever?
27 april Small stage
MEDVERKANDE
Idea, direction and choreography:
Charlotta Öfverholm
Scenography, costume design and dramaturgy:
Elle Kunnos de Voss
Performers:
Elena Fokina, Tobias Hallgren, Charlotta Öfverholm, Magnus Krepper, Lauri Antila and James Friedman. As well as 4 extras over the age of 70.
Music composition:
Lauri Antila
Light design:
Tobias Hallgren
Collaborators:
Jordi Cortes och Corinne Lanselle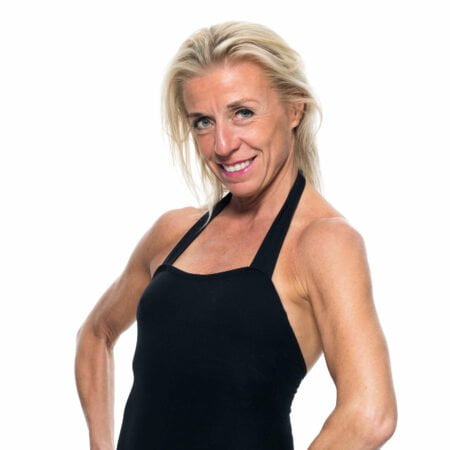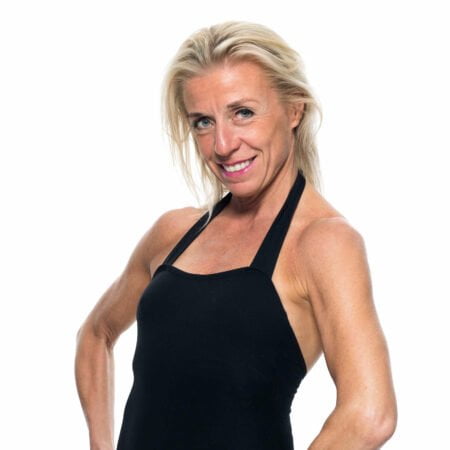 CHARLOTTA ÖFVERHOLM
Since the start of Compagnie Jus de la Vie 1995, Swedish Öfverholm has created over 25 productions, which have toured all over the world. Her work is physical dance theatre with depth, irony, brutality and humour.
Öfverholm graduated  from Balettakademien, Alvin Ailey ADC (NYC), a theatre graduate of UCLA in Film/TV/Video and from The Lee Strasberg Theatre Institute (LA).
She has a background as dancer with numerous companies such as DV8 Physical Theatre/Lloyd Newson, Bill T. Jones/NYC, Sean Curran /NYC, Complexions/ NYC, Farm in the Cave/Viliam Docolomansky/ Prague, Roberto Galván/ Tanzcompagnie Giessen, Joseph Tmim /Toláda Berlin, Ramon Oller/ Metros Barcelona, Robert Poole/ Ballet Linz, Cie Corinne Lanselle in Paris, Dorte
Olesen and Richard Turpin at the Royal Dramatic Theatre and Björn Elisson Kompani in Stockholm among others.
Lead roles include Shakespeare's Hamlet (Landestheatre Linz by Robert Poole), Alice in Alice in Wonderland (Stadttheater Giessen by Roberto Galvan), and Lola in Lola and Mr Talk at Divadlo Archa (by Jan Kodet) for which she was nominated a Thalia Prize at the National Theatre in Prague CZ 2005.
Charlotta choreographs commissioned works for companies such as Norrdans/SE, RTV/SE Vertedance Prague/CZ, Ballet Linz/AU, Tanztheater Münster/DE, Folkoperan/SE and Gothenburg Dance Company/SE.
She is the creator of Fucking burn it – Age on Stage 2015, a big festival about age and dance. Since then running AGE ON STAGE with seminars, performances, films, workshops with mature dancers from all over the world.