Locus is a place where people breathe, live and change through movement and rhythm. It is a place that says yes to life at a time when many have lost faith in the future.
Tickets
Is Locus a utopia? Perhaps not. Maybe we just need to change our view of the reality we have created. Because things are always what they are, not what they seem.
On stage we see the three dancers Anton Borgström, Joanna Holewa Chrona and Abigail Vrede who, like Viktor Fröjd, have a background in street dance. Together with the dancers on stage and the audience in the auditorium, video and light installations create a shared space in transformation. The newly written music moves between acoustic and electronic, between everyday and distorted where rhythm and resonance arise and change.
Locus is a collaboration between Scenkonst Sörmland and Riksteatern and the show will premiere in Eskilstuna on 29 September. It will then go on tour with Riksteatern throughout the country in the autumn of 2023. For the full tour plan, click here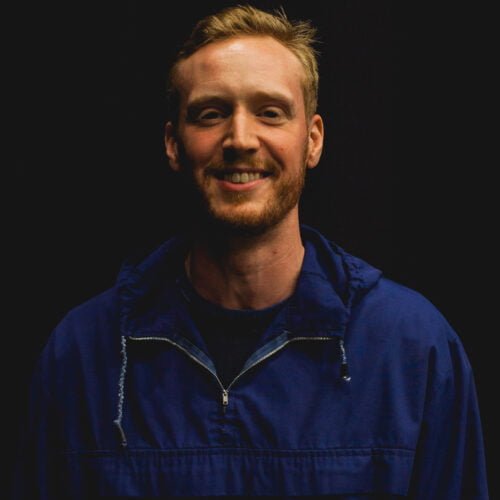 Viktor Fröjd
Viktor Fröjd is a dance artist based in Malmö. Through both commissions and his own productions, Viktor creates works for larger and smaller stages. Being rooted in street and club dance means that improvisation is constantly present in his work. And also that he has an understanding of the social, that everyone who is in the room affects the mood of the room and what arises there.
Anton Borgström
Anton Borgström has won several prestigious battles/competitions around the world. He works with a number of choreographers such as Kenneth Kvarnström, Fredrik "Benke" Rydman, Cristina Caprioli and Örjan Andersson.
Joanna Holewa Chrona
Joanna Holewa Chrona is a dancer, choreographer and DJ working in Sweden and South Africa. With her background in street dance and West/South African cultural dance, Joanna is active in the international battle scene and contemporary dance.
Abigail Vrede
Abigail Vrede is a Dutch dancer. Having started with hip hop and house, she has also trained in contemporary dance in Norway, Sweden and the Netherlands. She is now active in Norway.
Tickets
WORKSHOP: Sat 21 Oct
Viktor Fröjd, dancer and choreographer, holds a workshop at Elverket at 10-12. The class is open to everyone from 12 years old, professionals and beginners, with or without house experience. In this workshop, Viktor Fröjd focuses on finding the experience in the dance. With house music, swing, rhythm and polyrhythm, we go through different states, drills and footwork. Viktor teaches some basic steps that are used in various exercises and shorter choreographies.
Choreography
Viktor Fröjd
Dancers
Anton Borgström, Joanna Holewa Chrona and Abigail Vrede
Composer
Dijle Neva Yigitbas
Sound design
Dijle Neva Yigitbas, Jenni Aho
Stage, lighting and video design
Anton Andersson
Costume design
Sarah Nakiito
dramaturge
Bodil Persson
Co-production
Riksteatern and Scenkonst Sörmland