Newcomers is a VR dance work by and for secondary school students where discussions about digital consent are expressed in virtual worlds.
Tickets
Note! 
SCHOOL PERFORMANCES The performance will also be shown as a school performance for secondary schools, grades 7-9. Performance dates: 8-9 November. To book contact
[email protected]
Recommended from 12 years old. Playing time 70-90 minutes.
The senses, movement and popular culture are recurring themes in Robins Jonsson's work. Throughout his career, he has been interested in the relationship between man and machine as well as digital developments and what they can bring to the field of performing arts. Stable, intuitive and innovative, Jonsson creates works that both amaze and fascinate.
With cutting-edge technology and unrivalled ingenuity, Jonsson unfolds a virtual stage space with unlimited possibilities. His previous work, Alone Together,  was an attempt to transfer the essentials of the performing arts - presence, intimacy and exclusivity - to the digital environment. I Newcomers we return to the VR platform that Robin built for Alone Together. Online, with interactive tools and in real time, the audience gets the opportunity to experience and co-create dance art in the almost infinite capacity of a digital world. This time on themes of digital consent and virtual abuse.
The work has been created together with secondary school students. The audience wears VR headsets in which they see and experience a fully interactive performance and can move freely in virtual worlds with each other and with the dancers.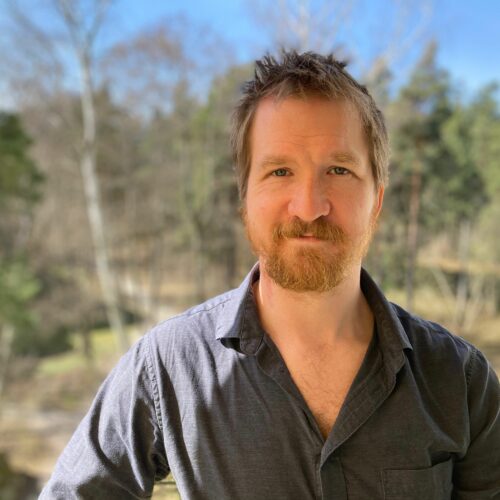 Robin Jonsson
Since graduating from P.A.R.T.S. in Brussels in 2008, Robin Jonsson has created and toured a number of works. Several of his works were created during his studies and continued to have a life afterwards, including "I Believe I Can see the future", a piece toured by Dancenet Sweden in 2010. The work was based on virtual characters and video games, which is a recurring theme in Jonsson's art. A common denominator in all of Robin's work, past and present, is the deconstruction of how the human body is artificially represented. For several years, Robin has focused his work on human-shaped robots and what they can bring to the field of performing arts.
Tickets
School performances
Also shown as a school performance for secondary school, grades 7-9, on 8-9 November. To book contact [email protected]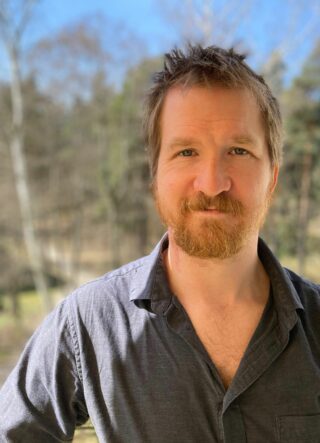 More about Robin Jonsson
Discover, get to know and immerse yourself in artistry.