In SLICK, Sofia Södergård enters the stage transformed into drag king Qarl Qunt. We follow his fourth world tour both on and off stage. Qarl has the firmest handshake and thinks few things compare to picking vegetables. With an interest in power and sexuality, he offers a crossover show that lands somewhere between cabaret and performance. Through the dance styles of voguing and waacking, he delivers butch realness that challenges the stereotypically masculine and feminine.
Listen to Kulturnytt P1's feature on Sofia's transformation into Qarl Qunt.
SLICK premiered at Dansens Hus festival Urban Connection 2018 and went on tour around the country in the autumn of 2018 in collaboration with Dansnät Sweden.
About the choreographer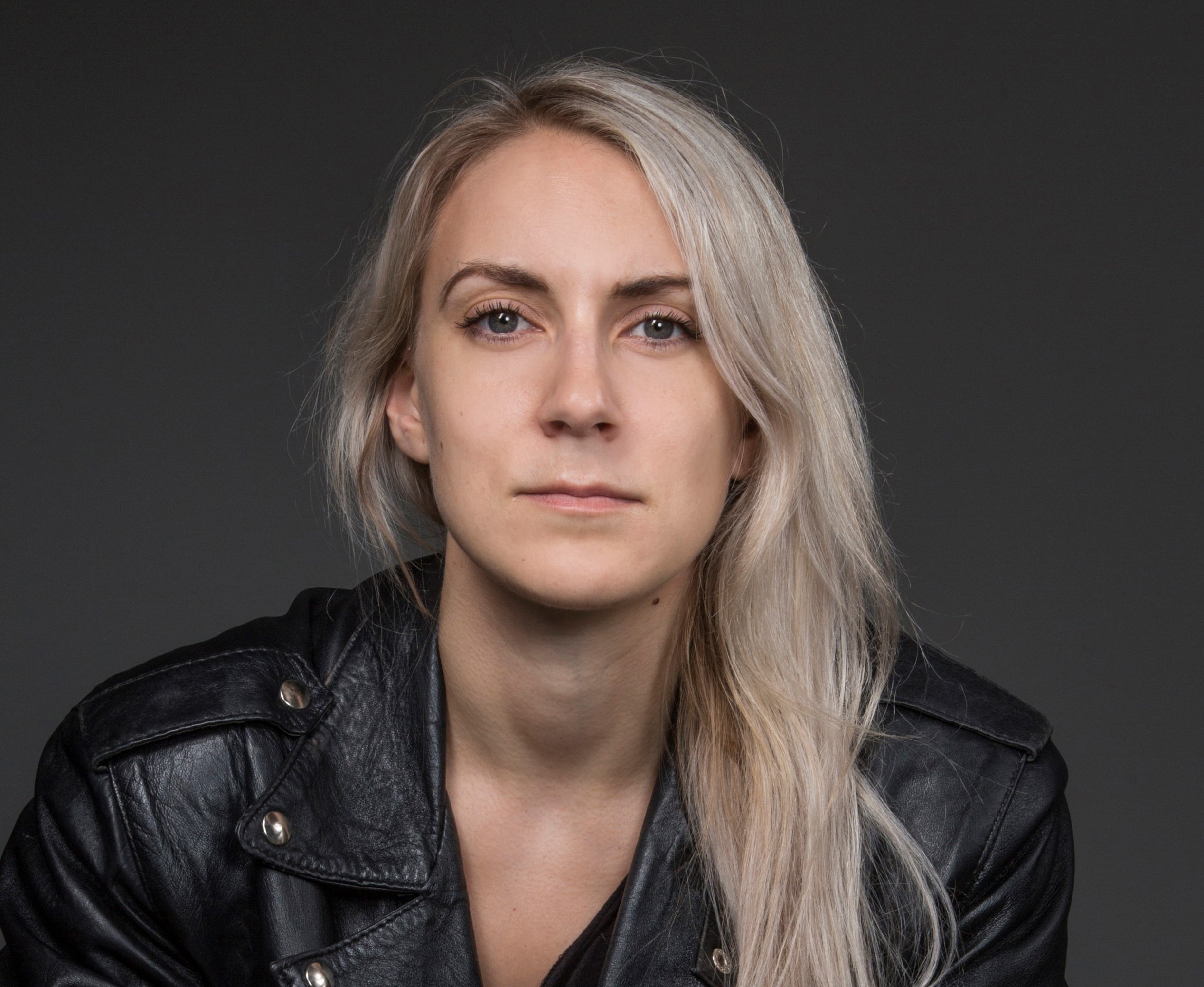 Sofia Södergård
Sofia Södergård is a freelance choreographer, dancer, actor and DJ. Trained in the club and street dance scene in New York, the Ballet Academy in Stockholm and at the Stockholm Academy of Dramatic Arts.
Sofia is one of the founders of the dance company P*fect, which has been seen at Sadler's Wells in London, Melodifestivalen, Juste Debout in Paris and has been the support act for Lady Gaga.
Over the past year, she has choreographed The Chaos family last performance Those already saved as well as Farnaz Arbabis Angels in America at the Dramatic Theatre.
In winter 2018-2019, Södergård is working at Theatre Västernorrland, playing Elake Måns in Pelle Svanslös.
In 2018, Sofia was nominated for the Swedish Theatre Critics Association's Dance Award.
The performance SLICK is selected for the Scenkonstbiennalen 2019 which will be arranged 14-19 May 2019 in Sundsvall/Härnösand.