A full-evening work for a grand piano, a pianist and three dancers, who together tackle Beethoven's magnificent piano music.
Örjan Andersson and Andersson Dance have created works for and performed at Dansens Hus for over twenty years. Now they return to the main stage with the all-evening work Alae. The performance is an artistic encounter between Örjan Andersson and the New York-based pianist Per Tengstrand, one of Sweden's most successful musicians on the international concert scene. Örjan has created Alae with Per's Beethoven interpretations as a starting point and the performance has then developed through conversations and discussions between them.
-"His life with the sonatas and the images and memories they evoke during performances around the world have become working material for me and the dancers," says Örjan Andersson. "I am interested in how we listen to music and what the image does to the listening.
The work Alae premiered at Växjö Konserthus in co-production with Regionteatern Blekinge Kronoberg in September 2017 and has toured around Sweden via Dansnät Sverige.
Per Tengstrand on the music in the show:
-The Ghost Sonata is a uniquely Swedish name for the fantastic Sonata in D minor, Op. 31 No. 2. 31 no. 2. In the rest of the world it is called "The Tempest" after a story that may or may not be true: Anton Schindler, Beethoven's assistant, asked the composer about this sonata and was told Read Shakespeare's "The Tempest" and you will understand it. The sonata's highly charged opening puts the listener on edge from the start, and the hypnotic finale is full of movement and energy.
-The Passionata is perhaps the darkest of all Beethoven's piano works. It screams with desperation, sometimes bordering on madness. It feels deeply personal, and was also Beethoven's favourite sonata until he wrote the Hammarklaver Sonata. Even today, the extremely dynamic beginning with its sudden outbursts is shocking, as is the tumultuous ending.
-The Sonata op. 110 is the penultimate of Beethoven's thirty-two sonatas. Beethoven's art has now reached greater heights than ever, and the emotional journey through the sonata is filled with religious symbolism. After the loving first movement comes a kind of absurd scherzo, both humorous and dark. This is followed by a musical marvel in which the movements flow into each other without pause. First in a painfully beautiful lament mixed with a fugue tone that brings the music back to life. The sonata ends in ecstatic triumph.
About Ludwig van Beethoven
Ludwig van Beethoven was born in 1770 in Bonn: his grandfather was an admired court conductor, his father an alcoholic singer in the same court. Beethoven was not a child prodigy, but his father still tried to promote little Ludwig as the 'new Mozart'. When Beethoven travelled to Vienna as a confident young man, he had his own lofty goals. However, it was only as a piano virtuoso and improviser that Beethoven made his name. Only later, especially when his hearing began to fail him and he retired from performing as a pianist, did he establish himself as Europe's leading composer, not least with piano sonatas such as the 'Appassionata' and the 'Moonlight Sonata'. In his final years, he had virtually no hearing left, but continued to compose. Contemporaries did not understand his late works, and many believed that his deafness meant that he did not understand his own compositions. But as we can hear in this programme with his penultimate piano sonata op. 110, the final years contain perhaps the most beautiful and creative music Beethoven wrote during his life, which ended in 1827.
About the choreographer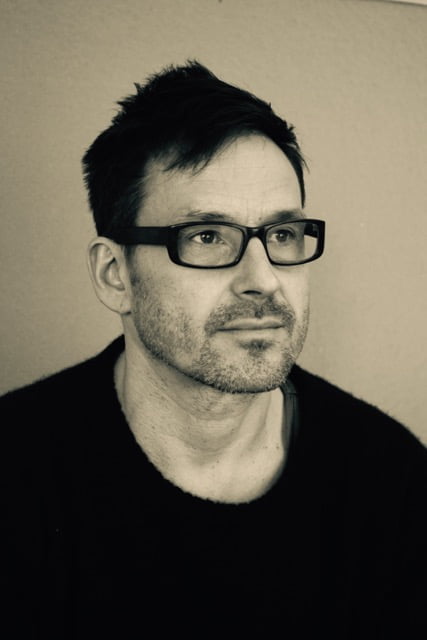 Örjan Andersson
Örjan runs his company Andersson Dance since more than twenty years and has in recent years met a large and broad audience through a number of cross-artistic collaborations and commissions. For Andersson Dance, Örjan Andersson creates choreographic works, often with a focus on the body's inherent possibilities and limitations - in everything from major live music works to opera, to text-based work and to the exploration of classical music. He is known for mixing the various professionals on stage, such as actors, opera singers, musicians and dancers, so that they work together and communicate with the same physical language. The last time Örjan created a work based on classical music was the critically acclaimed Andersson Dance and Scottish Ensemble. Goldberg Variations - Ternary patterns for insomnia which premiered at Dansens Hus in 2015. Andersson Dance has, in addition to regular national tours, has previously performed in Hungary, the UK, Germany, Ireland, Norway, Finland, Denmark and Korea. 
Per tengstrand
Per Tengstrand was born in 1968 in Växjö. He started playing the piano at the age of 6 with his mother as his teacher, until he began studying with Hans Pålsson at the age of 13. He then attended the Malmö Academy of Music and the Paris Conservatory, where the audience broke the three hundred year old ban on applause at the graduation competition after he played Prokofiev's second piano concerto. He has won prizes in international competitions in Paris, Brussels and Geneva, and his debut at Lincoln Centre in New York in 1997 was first prize in the Cleveland International Piano Competition. Since then, he has played in venues such as the Kennedy Center, Weill Hall in Carnegie Hall, the Musikverein's Great Hall, the Gewandhaus in Leipzig, Suntory Hall in Tokyo, and has been a soloist with the Detroit Symphony, National Symphony, Japan Philharmonic, Osaka Philharmonic, Residentieorkestern in The Hague, Orchestra de la Suisse Romande, Singapore Symphony and Orchestre National de France. Per Tengstrand gave the last concert in the Governor's Palace in Hong Kong under British rule, with Chris Patten and Margaret Thatcher in the audience. In 2016, he performed an evening of music and speeches at the UN headquarters in New York with Jan Eliasson. Per Tengstrand is the artistic director of the Music on Park Avenue series in New York, as well as a festival in Växjö. He also regularly organises evenings around Sweden called Conversations at the Keyboard. He is a recipient of the royal medal Litterus et Artibus.