Botis Seva is the name on everyone's lips, a new name in British stardom. With bold movements and a raw demeanour, he blends hip-hop with contemporary dance. Together with his company Far From the Norm, he has become known for his innovative choreography and many believe he is pioneering a new form of contemporary dance.
"BLKDOG" is a journey into the darkest rooms of the psyche. A deep dive into an inner battlefield and the hopelessness and fear a young person experiences when faced with adulthood. Frightening and powerful, Botis Seva allows the audience to be affected by his razor-sharp choreography and awesome dancers. 
"BLKDOG" depicts the ultimate quest for acceptance as the dancers, wearing padded hoods, move around the stage with robotic timing and breathtaking precision. Punctuated by Torben Lars Sylvest's throbbing music, they appear digitally manipulated, stuck in sudden still frames or caught in a fast-forward effect. 
"BLKDOG" is an exciting work about despair - emotionally moving and with emotive movements, Far From the Norm impresses as they usher in a whole new era of dance. Botis Seva was awarded the prestigious Laurence Olivier Award in 2019 for BLKDOG.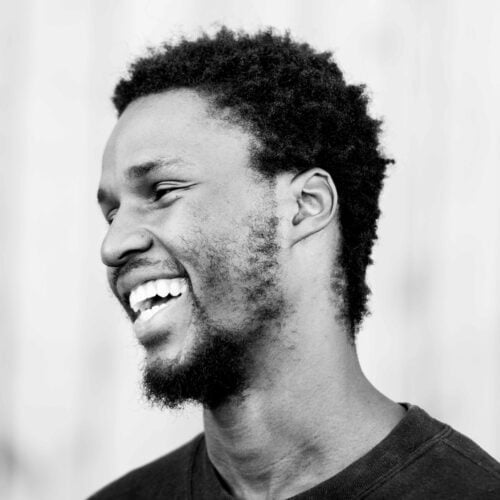 Botis Seva
Born in London, Botis Seva started dancing at the age of 15. Having dropped out of Dagenham College after his first year, Botis established Far From The Norm in 2009. In 2015, Botis was awarded the Bonnie Bird Choreography Fund and with two sold out nights for his Sadler's Wells-curated Wild Card evening at Lilian Baylis entitled InNoForm, his career was propelled forward. In 2016, Botis was commissioned by Greenwich Dance and Trinity Laban through the Compass Commission and it was here that his musical relationship with long-time collaborator Torben Lars Sylvest began.
Don't miss the workshop for young people aged 15-18 on 22 October.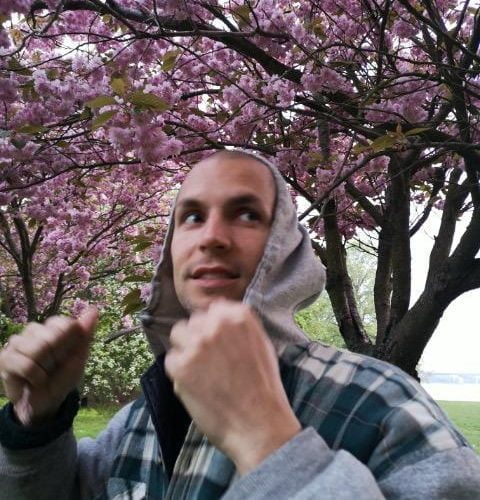 Aftertalk with Botis Seva and Erik Linghede. Read more!
choreographer
Botis Seva
Creative producer
Far From The Norm - Lee Griffiths
music
Torben Lars Sylvest
Light
Tom Visser
Costume
Ryan Dawson Laight
Dancers
Far From The Norm - Victoria Shulungu, Naïma Souhaïr, Hayleigh Sellors, Jordan Douglas, Joshua Nash, Shangomola Edunjobi, Larissa Koopman
BLKDOG is produced by Far From The Norm, Norrlandsoperan and Sadler's Wells with support from Arts Council England.
BLKDOG tours with Dansnät Sweden in autumn 2022