Capricious, unpredictable and totally hyped. Hofesh Shechter is one of the dance world's great favourites.
Two years ago, he filled Dansens Hus with pumping dubstep in the Barbarians trilogy. Now he's back with the acclaimed Grand Finale for ten dancers and a live band.
Shechter is a choreographer who has never shied away from the dark. But perhaps Grand Final yet his most dystopian performance ever. We encounter a world in free fall. A classical orchestra, taken from the Titanic, heroically playing Tchaikovsky as the ship goes down. Mixed with Shechter's own electronic sound universe, the result is a vibrant doomsday beat.
The ten dancers move fatefully in a tightly knit organism on the brink of ruin. Throwing themselves around in seemingly random figures, only to be back in perfect synchronisation in an instant. Sometimes furious. Sometimes ecstatically happy. Then the next moment desperately pleading, clinging to each other.
The feeling is bleak, desperate yet beautiful. Sometimes humorous. As if laughter is the only weapon we have against the madness of the world.
Grand final won the prestigious dance magazine Dance Production of the Year 2018/2019 award for "The apocalypse and deification of humanity - a dance manifesto for the twentieth century".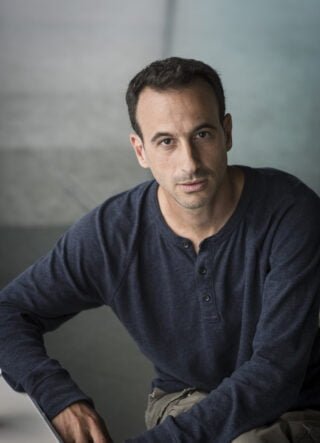 More about Hofesh Shechter
Discover, get to know and immerse yourself in artistry.