Who is a good person?
The dancer/choreographer Teresia Björk and the musician/composer Matti Bye presents Inner Rum - a performance based on research into the topic of goodness and the questions it raises.
Improvisation is one of the foundations of both - tightly intertwined with set choreographic and musical material. Each performance is unique and completely ephemeral. A free play guided by impulses and courage but also clear choices. The music - austere, simple, sometimes romantic - is interwoven with the choreography. They follow, separate and meet again.
Teresa and Matti's close, unpretentious and responsive collaboration on stage becomes an interpretation of the topic and an opportunity for reflection and questions.
In "Inner Space", Teresia and Matti collaborate with the authoress Maria Kitchens, scenographers Sara Selander and the photographer Magnus Skoglöf.
Welcome to the world of goodness, choreography and music!
"Every human being is a kaleidoscope whose movements cause the light and dark shards of her interior to create ever-changing patterns. Evil and good move in all of us, condition us. Sometimes a light breaks through, a warmth.
Every human context is a kaleidoscope in which light and darkness
human shards create ever-changing patterns. Every human
context is a movement. The internal spaces and the external ones condition each other,
change each other.
The light breaking through. The warmth. To capture that movement. A trace of it".
Maria Kitchens
About the choreographer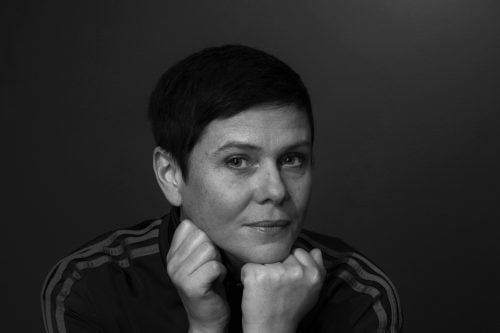 Teresia Björk
Teresia Björk has a long background as a dancer and choreographer. She has been active both in Sweden and internationally for the past 27 years with close collaborations in the theatre and film world as a dancer, actor and choreographer. She usually collaborates with musicians playing live on stage.
Teresia Björk is from Stockholm and trained at the Royal Swedish Ballet School, the Ballet Academy and DOCH.
Teresia Björk: has just completed seven years of work on a trilogy about the artist Siri Derkert, resulting in three stage works as well as a film and book. The first part of the trilogy, Without name, premiered in 2014 at Kulturhuset Stadsteatern in Stockholm. In the summer of 2016, the second part We-We-Weat the initiative of the Swedish Embassy in Beijing, to represent the Nordic region at a festival that gave Chinese audiences and professionals an insight into contemporary Western performing arts. In October of the same year, Vi-We-Nous had its Swedish premiere at the Dance Museum. Etchings premiered in 2017.
In 2019, Teresia is working as a choreographic supervisor in the professional dancer programme at Balettakademien in Stockholm.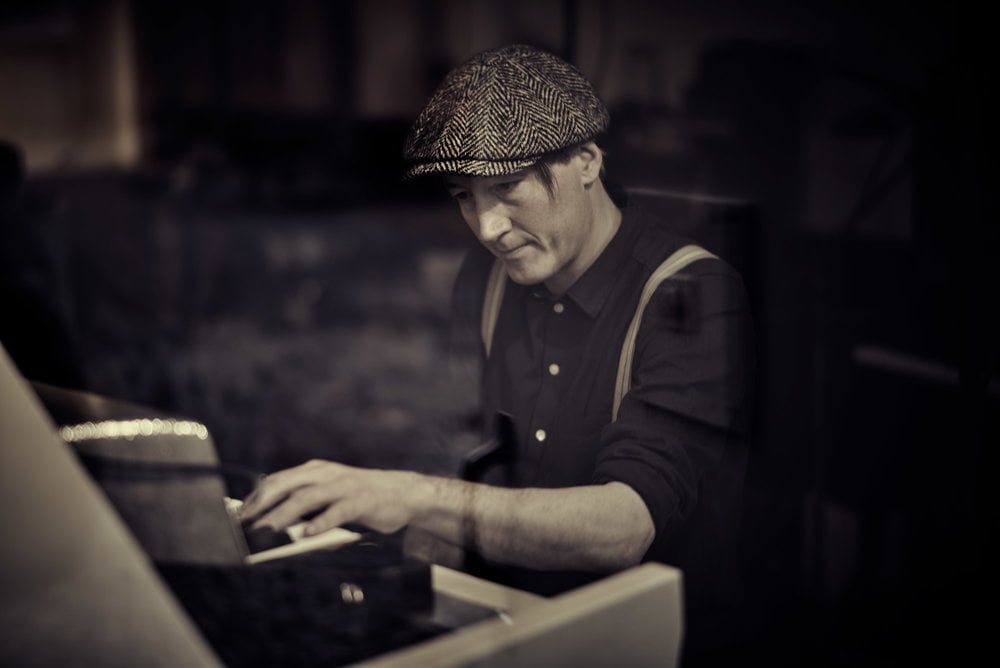 Matti Bye
Matti Bye (born 1966) began his career 25 years ago by composing and writing music.
from concerts to silent films. He is regarded as one of the most experienced and personalised
interpreters of silent film in the world.
Alongside his film music work, he is also releasing recordings of his piano and ensemble music, as well as concerts as a solo pianist. He is also involved in many different improvisation ensembles, such as a duo project with Laura Naukkarinen.
Matti Bye has received several awards such as three nominations and the winner of two Guldbaggar for his music for the films "Faro" and Jan Troell ś film: "Maria Larsson ś Eviga Ögonblick" also winner of the Nordic film prize Harp.
In the same year he was also awarded The Mårbacka Prize with the justification: "With
new music for silent film classics such as Mr Arne's Money, The Driver and Gösta.
Berlings saga, he has given a second life to Selma Lagerlöf ś famous stories. "
Other films that Bye has composed music for include One Last Deal organised by Klaus Härö,
Stig Björkmans documentaries on Ingmar Bergman "Pictures from a playroom" and
"The film was my mistress" and "Serious game"organised by Pernilla August.
He is also a frequent composer at various theatre institutions such as Dramaten, Kulturhuset Stadsteatern, Galeasen and others. Recent productions at Dramaten were "The engagement" direction Ellen Lamm, "The Greedy" organised by Gösta Ekman and "It Blows on the Moon" organised by Ellen Lamm.
Matti Bye is touring as a solo pianist with his piano discs such as "This Forgotten Land" and "Bethanien" which was nominated for a Grammy in 2014 in the classical category and invited with his ensembles to various music and film festivals around the world.
In the winter of 2019-2020, Matti Bye will be performing music for the Ellen Lamms set of "MAY" at Dramaten. He is also about to release an album with the band Mambo Noir Trio.