A dazzling explosion of colour goes hand in hand with an austere Spartan military parade. In South Korea's Eun-Me Ahn's "North Korea Dance", she attempts to examine her neighbour's tightly controlled cultural life.
North Korea - we know the country is led by a violent dictator and we hear reports of starvation and persecution. But what does the country's cultural scene really look like? The question couldn't leave choreographer Eun-Me Ahn. Born in South Korea, she has lived all her life so close to, yet so far from, the neighbouring country to the north. Getting permission to enter the country is almost impossible. But there is the internet! In 'North Korea Dance', Eun-Me Ahn takes a deep dive into the video footage seeping out of the world's most closed country. Military parades, traditional dances, virtuoso acrobatics, village dances and tribute numbers to the country's leaders.
After a hefty concoction of her own world of movement, a colourful, glowing performance universe blossoms where Eun-Me Ahn unabashedly wanders from the stripped-down, austere military to grandly epic explosions - sprinkled with a large portion of humour.
"We share the same roots, the same traditions. But because of history and the partition of Korea, things have evolved very differently on each side of the border. 
All citizens are hoping for peace between the two countries. Maybe now is time to try to know each other a little better."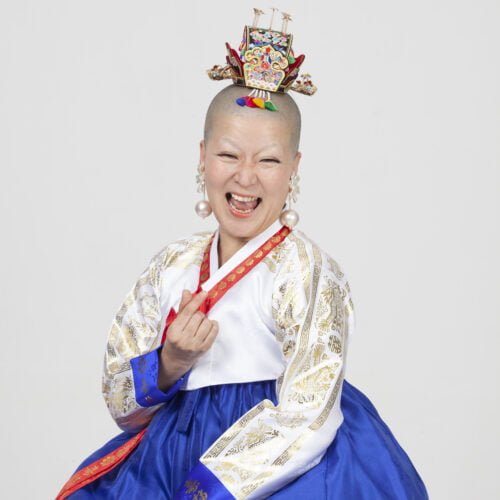 Eun-Me Ahn
1963 Eun-Me Ahn was born in the Republic of Korea.
1974 Starts dancing and discovers Isadora Duncan and other contemporary dance from the West.
1986-1992 Dances with the Korean Modern Dance Company and Korean Contemporary Dance Company in Seoul.
1989 Graduated from E-Wha University in Seoul.
1994 Travelling to New York and graduating from Tisch School for the Arts.
1999-2000 Tilldelas Manhattan Foundation for the Arts award and New York Foundation for the Arts award.
2001 Presents three solos at the Pina Bausch Festival in Wuppertal.
2001-2004 Returns to South Korea where she becomes artistic director of the Daegu Metropolitan City Dance Company. Here she makes works such as "The Little Match Girl".
2002 Choreographing the opening ceremony of the World Cup in Daegu, South Korea.
2007 The performance "Symphoca Princess Bari" premieres and is shown at the Seoul Arko Arts Centre, Tanztheater Wuppertal Pina Bausch Festival, BOZAR and the Edinburgh Festival.
2011 Premiere of the "Dancing Grandmothers", a work inspired by older Korean ladies, and the first part of a trilogy on different generations (Dancing Teen Teen, Dancing Middle-Aged Men).
2018 Eun-Me Ahn is appointed associate choreographer at the Théâtre de la Ville in Paris. There she has created the works "North Korea Dance" and "Dragons".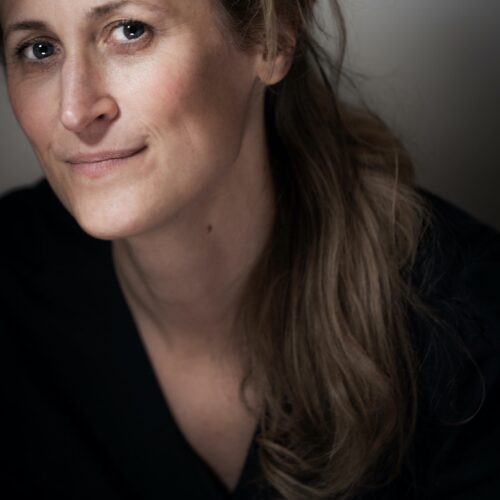 Introductory call 8 April at 18:00
Choreographing North Korea: cultural transmissions and borderland crossings
Debriefing 8 April
Stay after the performance for a post-show chat with Anna Öberg, dancer and choreographer.
Choreography, direction
Eun-Me Ahn
music
Young-Gyu Jang
Artistic counselling
Chun Wooyoung
Stage design, costume design
Eun-Me Ahn
Costume
Sunny Im / Yunkwan Design
Lighting design
Jin-Young Jang
Video
Jinwon Lee
Technical direction
Jimyung Kim
Production
Eun-Me Ahn Company
Co-production
Korean Traditional Performing Arts Foundation, Théâtre de la Ville - Paris
Eun-Me Ahn is associated artist of Théâtre de la Ville-Paris
Photo
JM Chabot