We move at a breathtaking speed. From the intimate to dizzyingly high places.
Five specially selected dancers. One of the foremost contemporary violinists. In "Partita no. 2 - sei solo" we get to know choreographer Örjan Andersson's special ability to make dance and music a seamless body. We meet the solitary human being. Stripped down and left out. Her fate is interwoven with violinist Jonathan Morton's interpretation of Bach's melancholic solo piece Partita no. 2. Together with sound artist BJ Nilsen's recordings from a closed-down Amsterdam, a sublime landscape emerges. We move, at breathtaking speed, between the small and intimate, to dizzyingly high places. An auditory mental journey between the present and the anciently disappeared.
Partita is a work created in collaboration between violinist Jonathan Morton from the Scottish Ensemble in Glasgow and choreographer Örjan Andersson. The work is a continuation of an ongoing collaboration between Andersson Dance and Scottish Ensemble and follows the works "Goldberg Variations - Ternary patterns for insomnia" (2015) and "Prelude - skydiving from a dream" (2019).
Andersson Dance has been a regular feature at Dansens Hus since it opened in 1991. In recent years, Andersson Dance has toured to the UK, Germany, Belgium, Norway, USA and China, including the acclaimed work "Goldberg Variations - Ternary patterns for insomnia", which was performed at Dansens Hus in 2015.
Jonathan Morten
Jonathan Morten is the artistic director of the Scottish Ensemble in Glasgow. Under his leadership, the Scottish Ensemble has increasingly collaborated with other art forms such as dance, visual arts and theatre. Recent critically acclaimed projects include 20th Century Perspectives with artist Toby Paterson, Goldberg Variations - ternary patterns for insomnia with Andersson Dance and Anno with Anna Meredith and Eleanor Meredith. Jonathan is also first violinist of the London Sinfonietta, where he has had the opportunity to work closely with many of today's leading composers and performers, including Steve Reich, Harrison Birtwhistle, Mica Levi, Oliver Knussen, Marius Nesset, Jonny Greenwood, Louis Andriessen, Thurston Moore, John Woolrich, Martin Suckling and Tyondai Braxton. Jonathan also works regularly on music for film and television and as guest conductor for groups such as BIT20 in Bergen, Orchestre de Chambre de Paris, Scottish Chamber Orchestra, City of London Sinfonia and Musikkollegium Winterhur. He is committed to exchanging ideas with the next generation of string players and has led projects at the Royal Northern College of Music, the Royal College of Music, the Royal Conservatoire of Scotland and the University of Auckland.
Choreography
Örjan Andersson
violinist
Jonathan Morton
In
Ashley Wright, Jim De Block, Takuya Fujisawa, Johanna Wernmo, Emilia Fridholm
Sound design
BJ Nilsen
music
JS Bach
Stage design, Lighting design
Chrisander Brown
Costume design
Jenny Nordberg
Photo
Chrisander Brun, David Thibelb (portrait)
Co-production
Andersson Dance, Scottish Ensemble, Dansens Hus, Norrlandsoperan
With the support of
The Arts Council, the City of Stockholm, Region Stockholm and Creative Scotland.
On tour with Dansnät Sweden in autumn 2021.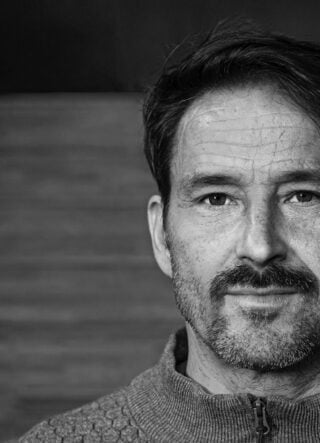 More about Örjan Andersson
Discover, get to know and immerse yourself in artistry.