I maj kommer Madeleine Lindh and Anja Arnquist att arbeta med sin kommande produktion V – ett allkonstverk som djupdyker i rörelsen. Med melankoliska drag, dystopisk humor och en annalkande positivism vill V klä på sig kostymen av att vara en familjeföreställning och en upplevelse för alla mellan 11 och 99 år.

V är en systerföreställning till duons tidigare barnföreställning WEB. Men där WEB bjöd in publiken att själva, fysiskt, tillsammans med Anja Arnquist och Madeleine Lindh dansa fram sin värld, ger V med sitt tittskåpsperspektiv publiken istället möjligheten till att på avstånd sugas in i en rad suggestiva och illusionsrika situationer.
OR/ELLER beskriver själva V som: ett "dansepos", som utspelar sig mitt i ett ihåligt bo. Som en svävande tryckare på en futuristisk plattform, eller som en skev spegelbild av livet.
I kropparnas möte med scenografin framträder det vackert basala och funktionellt mänskliga av att klättra, dra och luta. Mitt i denna värld av rutnät blir dansen med en sublim, stundtals tyngdlös, hyperkonstruerad koreografi, en brännhet komet att projicera sin blick på.
Tillsammans med scenografen och konstruktören Johannes Fäst, ljusdesignern Tobias Hallgren, kostymdesignern Jenny Nordberg, kompositören William Rickman, programmerare och tekniker Calle Mårtensson och grafikerna Agnes Florin och Sepidar Hosseini väver OR/ELLER fram ännu en scenkonsthybrid i formen av ett V.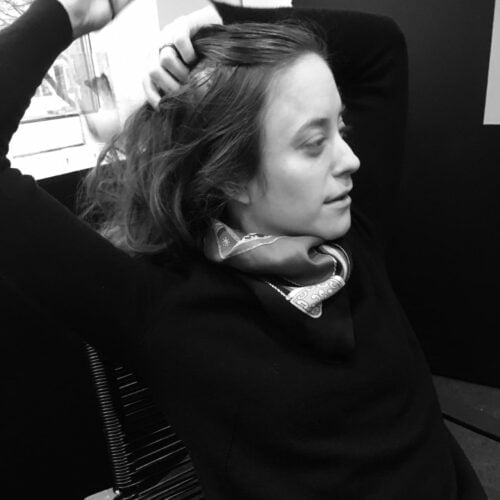 Madeleine Lindh
Madeleine Lindh är utbildad vid Kungliga Svenska Balettskolan mellan åren 1996–2004. Hennes första arbete var med Europa Danse Youth Company, där hon dansade i stycken av bland andra Mats Ek och Hans Van Manen. Under åren 2005–2007 arbetade hon med William Forsythe, Wayne McGregor, Angelin Preljocaj och Frédèric Flamand i projektet D.A.N.C.E (Dance Apprentice Network aCross Europe).
Madeleine har sedan 2008 mestadels frilansat med Stockholm som bas och har bland annat arbetat med koreografer som Björn Säfsten, Linda Blomqvist och Cristina Caprioli. Hon sysslar också med redigering av film, dansfilm och dokumentationer av dansföreställningar vid sidan av sitt arbete som dansare.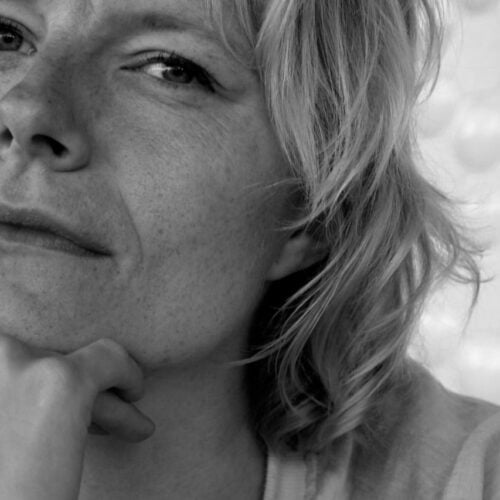 Anja Arnquist
Anja Arnquist är utbildad vid Balettakademien och Doch och har sedan 2004 arbetat med dans och koreografi. Bland de koreografer Anja arbetat med, har hon under åren fördjupat två starka samarbeten, med koreograferna Cristina Caprioli och Björn Säfsten. Innanför dessa forskande verksamheter har hon arbetat fram ett stort antal produktioner.
Utöver sitt mångåriga arbete som dansare har hon periodvis producerat, koreograferat och kurerat diverse projekt, festivaler, mötesplatser, symposier och samlingsutställningar. I samarbete med platser och parter som; Norrlandsoperan, DOCH, Cullbergbaletten, Moderna Museet, Skånesdansteater, Riksteatern, MDT, Umeå kulturhuvudstadsår 2014, Madefestivalen, Produkt, Västerbottensmuseum, Dansbiennalen 2008, Original Förlag och Dansmässan2018.
Participants
Concept, choreography, dance
OR/ELLER – Anja Arnquist, Madeleine Lindh
Scenografi, konstruktion och tillverkning
Johannes Fäst
ljusdesign
Tobias Hallgren
music
William Rickman
Costume design
Jenny Nordberg
Scarf/föreställningsbild
OR/ELLER – Anja Arnquist, Madeleine Lindh
Grafik och illustration
Agnes Florin
Typography
Sepidar Hosseini
Teknik, programmering och ljusdesign
Calle Mårtensson
Production
OR/ELLER – Anja Arnquist, Madeleine Lindh
Photo
Elin Berge
In co-operation with
Kostymatelje, rekvisita, scenteknik och produktion på Norrlandsoperan
Co-production
Norrlandsoperan och Dansens Hus.
Turnerar med
Dansnät Sweden
With the support of
Kulturrådet, Region Stockholm och Stockholms stad.
Bilder