An intimate and personal portrait of an icon of contemporary West African dance.
75-year-old Germaine Acogny is a true pioneer - one of the dance world's most fascinating personalities. She is often referred to as 'The mother of Contemporary African Dance'. In the poetic and evocative Somewhere at the beginning she lets her own family's personal history become the backdrop to a larger narrative about colonialism, oppression and the future.
Somewhere at the beginning is a dialogue with people from Germaine's past: Aloopha, her grandmother who was a high-ranking Youruba priestess. And Germaine's father who worked for the French colonial government. The images are interwoven with her own personal experiences in an evocative multimedia performance filled with Acogny's expressive movement, video art, specially composed music and significant physical objects.
An intimate and personal portrait of an icon of contemporary West African dance.
"My life has often been unsettled. I come from somewhere, but when I try to distance myself I cannot escape from my past. It's as if I go back to the beginning - the place from whence I come - back to my ancestors and those who accompany me." Germaine Acogny
About the choreographers
Germaine Acogny
Watching Germaine Acogny perform is a gift. It is hard to believe that she has actually crossed the 75-year mark; still with the agility of a 20-year-old. She was born in Benin and moved to Dakar, Senegal at an early age. In the 1960s she trained in France and it was there that she began to cross-fertilise the West African dance of her upbringing with contemporary dance and ballet. This pioneering work has made her a key figure in contemporary African dance.
Around 1995, Acogny returned more permanently to Senegal with the dream of opening a centre where traditional and contemporary West African dance could meet. In 2005, the utopia became a reality, when she, together with her husband Helmut Vogt, finally opened the L´Ecole des Sables - International Centre for Traditional and Contemporary African Dances. The centre, located just south of Dakar, has become a nursery for many dancers from the African continent. Here she also offers free training to local dancers. The centre is also a meeting place for dancers from all over the world. Acogny has consistently created her own choreographic works over the years - often unexpected collaborations with other artists. Such as the acclaimed work "Fagaala" (2003-2004) - a collaboration with choreographer Kota Yamazaki that was a fusion of Japanese butoh and traditional West African dance. The work also won the prestigious 'Bessie Award' (New York Dance and Performance Award).
For a more detailed biography, click here!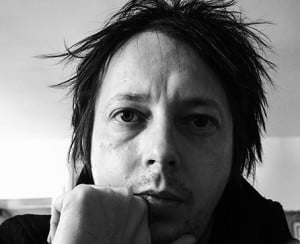 Mikaël Serre
Mikaël Serre is a Franco-German director, actor and translator. Serre started his career as a photographer and then moved into theatre. He worked for a few years in Germany as an actor before returning to France in 2002 for his first directing assignment in the play "Face of fire" by Marius von Mayenburg. He has since directed for the Theatre National de Chaillot, the Théâtre de la Bastille and participated in festivals such as the FIND festival at the Schaubühne in Berlin.