After three years of intensive collective learning through and with dance, choreography and performative practices, the graduating students from the Bachelor's Programme in Dance Performance are more than ready to meet you, the audience. Come and experience an evening of new works created together with the unequivocal choreographers Ofelia Jarl Ortega and Yared Tilahun Cederlund, two Stockholm-based choreographers and dancers who create in close relation to our contemporary times.
The SHA itself writes about its event:
Billy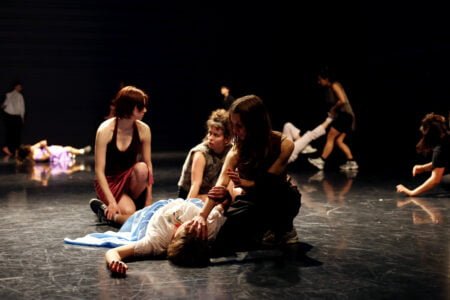 Billy is a low-intensity power play between a group of dancers, where the competition between them challenges the present pleasantness amongst them. In Billy they take on different power relations and objectify each other, like furniture or other things. Calcified, they receive first our, then each others' gazes, allowing themselves to slowly soften and get affected, in order to advance the previous image.
Billy is a dance piece by Ofelia Jarl Ortega, created for and with the graduates of the Bachelor's Programme in Dance Performance at Stockholm University of the Arts. The music is composed by the Santiago de Chile based group Los Barbara Blade and adapted for the piece by composer Foad Arbabi. Lighting design by Ronald Salas and photo by Nadja Voorham.
Duration approximately 45 min.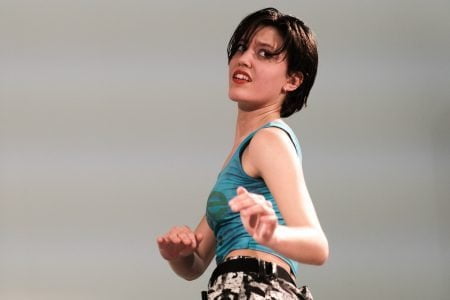 Ofelia Jarl Ortega (b. 1990) is a Chilean-Swedish choreographer and performer based in Stockholm. Her work centres around vulnerability and femininity, often with a suggestive erotic aesthetic; where questions around power and group dynamics are at the core of her investigations. She holds a diploma from The Royal Swedish Ballet School (2010) and an MA in Choreography from Stockholm University of the Arts (2014). Her works have been shown at venues such as ImPulsTanz (Vienna), MDT (Stockholm), Dansstationen (Malmö), Arsenic - Contemporary Performing Arts Center (Lausanne), and Moving in November (Helsinki). Her piece Bien y Mal premiered at Dansens Hus Elverket in autumn 2022.
The Time In Between The Peaks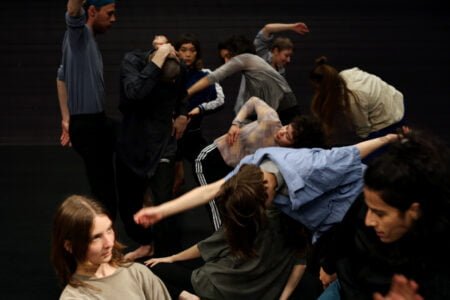 Different frequencies are determined by the amount of time in between the peaks and the valleys, or the length of every oscillation.
We often also use the word frequency to describe a specific state of being.
To be on a certain frequency, to create frequencies and to share them. To blend and to combine. To be on the same frequency and to let different frequencies meet.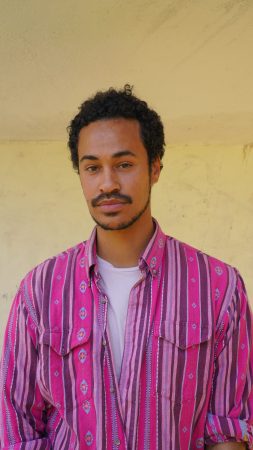 Yared Tilahun CEruditend  is a Stockholm-based dancer/performer and composer who has performed in a variety of stage artworks. Examples of some are "KONTAKT" (by Lisa Janbell), "Every day", "Tillvaron" and "Festen" (by Viktor Fröjd), "This That Unravels" (by Björn Säfsten), "DRONE" and "IDIOM" (by Erik Linghede) and "[... it is contained in...]" (by Yared Tilahun Cederlund and Joanna Holewa Chrona).
Credits:
Light design: Ronald Salas
Photographer: Nadja Voorham
Choreography
Ofelia Jarl Ortega, Yared Tilahun Cederlund
Dancers
Ane Carlsen , Anton Hedevang, Bartłomiej Mikuła, Brina Dokl, David Anstey, Emma Kerttula, Evelina Jakobsson Potenciano, Joanna Kerkelä, Kacper Migas, Laura Linna, Lena Kienzer , Mira Jochimsen, Nelia Naumanen, Nellie Björklund, Pénélope Touvier, Philippa Felländer-Tsai, Roula Argiri Samiotaki