Astrology, folk dances, the centaur Chiron and a hope for change. Weld comes with his extended company Weld Extended and distinctive choreographer Frédéric Gies to bring Dansens Hus audiences the fourth chapter of the Chiron in Aries dance cycle.
Constellations and alliances: Chiron in Aries, Recital #4 is a choreography inspired by mythology and astrology featuring seven dancers and a techno set by veteran German DJ Fiedel.
We are invited into a choreographically detailed world where the dance could come from a fictional past or an imaginary future. The movements have been composed as if they were folk, ritual dances - but in a slightly skewed, home-made way. The wild, unruly is intertwined with the gently soft.  
 
In Greek mythology, Chiron was a centaur initiated into healing, music and prophecy by the god of the arts, Apollo. A poisoned arrow hit Chiron, leaving a wound that never healed. The minor planet Chiron is therefore known in astrology as 'The Wounded Healer'. It represents our deepest wounds and our ability to heal. 
This work invents its own mythology. What constellations and alliances bring us together today? Can these groupings change, give us hope and build bridges? Gie's choreographies lie right on the border where old and new rub against each other. What emerges from this friction? 
Weld Extended
Weld Extended is an extension of the project Weld Company and part of the dance and art scene Weld, on Norrtullsgatan in Stockholm. Here, dancers and choreographers of different ages and experiences meet in a joint exploration. The premiere of Chiron in Aries, Recital #4 is the continuation of a series of dances previously performed at Weld with Frédéric Gies' own ensemble. This time it is a new constellation of dance artists, both new and familiar within the framework of Weld Extended, who form the ensemble.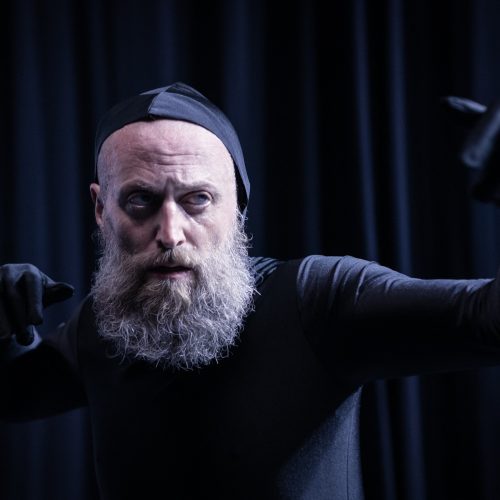 Frédéric Gies
Frédéric Gies (SE/FR) is a dancer and choreographer based in Sweden. Alternating between clockwork composition and the intense chaos generated by dancing bodies surrendering to the desires and forces that permeate them, Frédéric Gies' pieces give dance the ability to speak without having to demonstrate or represent. Drawing on his previous training in ballet, encounters with specific trends in contemporary dance in the 1990s, dance floor experiences at techno clubs and raves, and their studies of somatic practices, Gies approaches form as possibilities rather than limitations. His work addresses politics in a non-representational way; bodies as instigators of movement do not reinforce identities but instead unearth layers of complexity. Frédéric Gies' work is also closely linked to techno music. He has developed the practice Technosomatics, which proposes a somatic approach to club dancing.
Frédéric Gies has been active as a choreographer since 1996, first based in France, then Germany and in recent years, Sweden. His work is presented locally, nationally and internationally in traditional theatre spaces as well as in clubs, music festivals and museums. During his career, his work has been shown in 19 different countries. Gies started his career as a dancer in the early 90s in France. She danced for choreographers such as Daniel Larrieu, Olivia Grandville, Jean-François Duroure, Odile Duboc, Bernard Glandier and Christophe Haleb. It was also in France that she began to create her own choreographic works, first in collaboration with others and then as a soloist. He has also danced in works by, for example. Cristina Caprioli, Jefta van Dinther, Alice Chauchat, Isabelle Schad and Antonija Livingstone. Throughout her career she has also choreographed works for others such as Weld and DDSKS. Weld and DDSKS. And in 2021, Gies has created an original work for Corpus.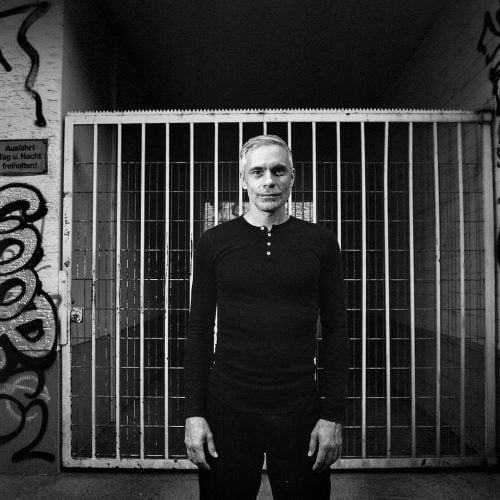 fiddle
 
Fiedel is no average techno or house DJ. His sets build something new, while capturing the moment. Whether straight techno, banging 80's acid or electro funk: he always surprises. 
Born and raised in Brandenburg, he finds access to the music through various artists and styles in the mid 1980s. He was influenced by artists of the old school hip hop like Mantronix and Egyptian Lover and the early works of Depeche Mode and Kraftwerk. A very important influence was Monika Dietl's radio show at Radio 4U in West Berlin. Her show aroused the fascination and the longing for musical freedom and diversity, that was not possible in former Eastern Germany. Those impressions gave him a first feeling, a first vision of what should become alive later on. 
After the wall came down, the way was open to access a fresh scene, and with it came a whole spectrum of new and old music to discover. In the beginning of the 1990s, he started DJing in public as a regular at the Monday events at Subversiv. Shortly after he began his collaboration with his befriended Errorsmith under the name of MMM. Since 2000 he is resident at OstGut and later on at Berghain. On the compilation Fünf he had his first solo release on the incorporated Ostgut Ton label, followed by contributions to the compilations Various (2013) and Ostgut Ton | Zehn (2015). In 2012 he eventually founded his own label Fiedelone, to give his own productions a more personal base. In spring 2014 he developed a live set, which he premiered at Berghain. March 2017 saw his first full Ostgut Ton release with the 12″ Substance B, followed up by his contribution to the Berghain mixes series in January 2018.
16 February
Opening party with DJ Fiedel in the foyer after the show.
17 February
Conversation with the audience in the foyer. Ask your questions to the group! Frédéric Gies, Anna Koch, Elise Brewer, Brittanie Brown, Gergo D.Farkas, Nefeli Gioti, Andreas Haglund, Maria Naidu and Anna Pehrsson.
Choreography
Frédéric Gies
Weld Extended
Elise Brewer, Brittanie Brown, Gergo D.Farkas, Nefeli Gioti, Andreas Haglund, Maria Naidu, Anna Pehrsson.
music
fiddle
Lighting design
Thomas Zamolo
Costume
Grzegorz Matlag
Co-production
Dansens Hus
With the support of
Swedish Arts Council, Region Stockholm, City of Stockholm
Production
Weld in collaboration with Dance is ancient
Photo
John Gripenholm