While our premises at Norra Bantorget are being renovated, we are appearing at various locations in Stockholm. In 2023 you will find a number of our performances at Hallen in Farsta.
Published 2023-03-28
Updated 2023-05-17
Hallen
Hallen can be found in Farsta, in old Telestaden. The address is Mårbackagatan 11. The easiest way to find it is from the commuter train station Farsta strand.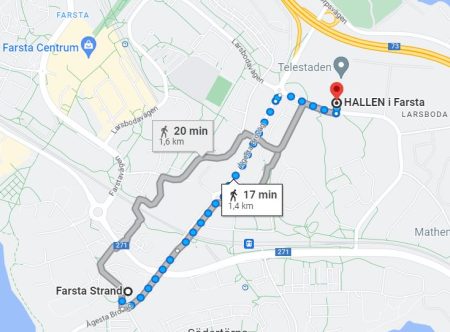 Consumption: In connection with performances at the hall in Farsta, we have a small café serving drinks, snacks and pastries.