In Concert, star Irish dancer Colin Dunne explores the music of the enigmatic musician Tommie Potts (1912-1988) - a controversial pioneer of Irish folk music who broke down rhythm and melody as no one had previously dared.
A record player, a piano, dance shoes, large wooden discs, a violin. The bare soles of Dunne's feet whisk against the stage's playwood disc. I Jeffrey Weeters black and white film we see the ageing Potts playing and talking. Together with Dunne, it becomes a dialogue through time and space between two artists who both push and shove the boundaries of the rules and conventions of their art forms.
It is now almost 20 years since Colin Dunne first heard Potts' music. A meeting with a kindred spirit. Potts bantered and fought with the music. Dunne with the dance.After many years as the star of the world-famous Irish performance Riverdance Dunne wanted something different. He sought a new path in his 2008 work Out of time, which was a huge success and toured Sweden in 2013.
Concert is a tribute that takes Colin Dunnes into the world of the legendary Tommie Potts. On stage is a record player with a copy of Potts' only iconic album. The Liffey Banks. Music made to stand on its own, rather than to accompany dance. Potts brought in elements of jazz and classical music. Breaking up the tempo, adding extra notes, pausing and changing the rhythm. It is to this that Dunne moulds his own evolved version of folk dance - a dance without constant rhythm, without perfection but with all the energy, emotion and desire.
About the choreographers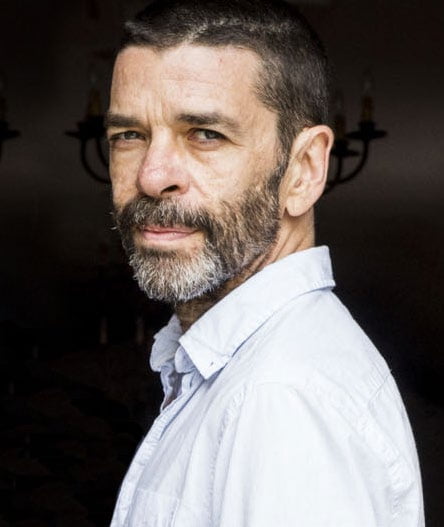 Colin Dunne
Colin Dunne is a leading choreographer and dancer in traditional Irish tap. Born in Birmingham to Irish parents, he started dancing at the age of three. A nine-time world champion, he became one of the brightest stars of Riverdance in the 1990s - taking Irish traditional tap from the pub and street to the major world arenas. Since the early 2000s, he has sought a new creative platform in contemporary dance, working as a dancer, choreographer and teacher.
2008 saw the premiere of his first solo 'Out of time' - a work that has since travelled around the world to venues and festivals in London, New York, Paris, Brazil, Singapore and Sweden. The performance was also nominated for several prestigious awards. In spring 2019, he will premiere 'Sessions', a new project with renowned dancer and choreographer Sidi Larbi Cherkaoui.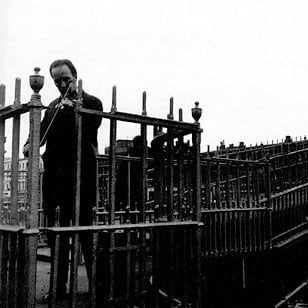 Tommie Potts
Tommie Potts (1912-1988) was a unique and innovative musician in Irish folk music who has an iconic status in many Irish musical circles with his unique approach to Irish traditional folk music.
Potts was born in Dublin. His father was a well-known musician and musicians from all over Ireland often came to their home. Tommie himself started playing the violin when he was 15 years old.
He combined tradition and innovation in a way that made his music uniquely his own. He borrowed freely from Bach, Chopin and Loszt, breaking up rhythm and melody to create music that stood on its own - independent of dance.
Today he is considered a pioneer and many leading musicians on the Irish scene, such as Frankie Gavin, Paddy Glackin and Martin Hayes, pay tribute to his work. Tommie Potts only recorded a single disc, 'The Liffey Banks', released in 1972, and almost never played in public.