With a love-hate relationship with classical ballet and a mix of high and low culture, Icelandic Halla Ólafsdottir creates a universe for the sylph, the mythical air spirit.  
In her first work for Cullberg, Halla Ólafsdóttir uses the mythological creature the sylph, a breathing and ethereal forest creature with the power to transform itself. Sylph plays with exorcism and the occult. Bigger, rougher, taller and stronger than humans, sylphs tower as a single voice and a gigantic body. They wander in and out of a mysterious world, dancing, whispering, rustling, tapping and chewing like creatures or animals in a forest.
Sylph is based on the 1909 ballet Les Sylphides by Michel Fokine with music by Chopin. Les Sylphides is considered the first ballet based entirely on mood and dance, with no real narrative. Halla continues to work on a work based on moods and different artistic expressions, exploring what happens choreographically when music, costume, set design, lighting and dance are given equal roles.
Sylph is created together with the dancers in Cullberg, composer Shida Shahabi, set/lighting designer Chrisander Brun and costume designer Hanna Kisch. The premiere at Dansens Hus will be the work's world premiere.
Part of STHLM DANS festival.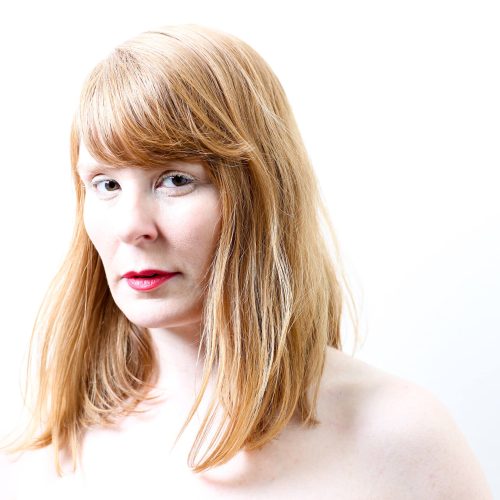 Halla Ólafsdóttir
Icelandic artist, dancer and choreographer Halla Ólafsdóttir lives and works mainly in Stockholm. In her work, she always strives to expand the concepts of dance and choreography. Here she is mainly concerned with methods of reinterpreting forms of representation that enable a shared experience. Ólafsdóttir created a number of works and projects that have been seen at festivals in Sweden, England, Belgium, France, Germany, Vienna and the USA. As an artist, she most recently played the lead role in the feature film "Under Influence" by Sidney Leoni, which premiered at Dansens Hus in 2015. She has also worked with choreographers such as Zoe Poluch, Stina Nyberg, Nadja Hjorton and Amanda Apetrea.
Opening ceremony
The premiere on 4 May will be followed by a party in the foyer of Elverket.
Choreography
Halla Ólafsdóttir
Dancers
Anna Fitoussi, Cecilia Wretemark-Hauck, Eleanor Campbell, Eliott Marmouset, Heather Birley, Johanna Tengan, Katie Jacobson, Mohamed Y. Shika, Noam Segal, Unn Faleide, Vincent Van der Plas
music
Shida Shahabi
Lighting design & scenography
Chrisander Brown
Costume design
Hanna Kisch