I Giselle South African superstar Dada Masilo has found a new classic to dissect and twist. Through South African eyes, the 19th century ballet becomes an updated tale of broken hearts, feminism and revenge. Or as she says "It will NOT be a pretty ballet".
Giselle is Dada Masilo's fourth interpretation of a great classic. The first was Romeo and Juliet (2008) - an ambitious project for the then 23-year-old Masilo.
In 2009, she Carmen and 2010 Swan Lakewhich was presented in 2014 at Dansens Hus to a rapturous audience.
Masilo has engaged South African composer Philip Miller to create a musical landscape of classical harp and cello as well as African percussion and songs. Inspired by the original music of Adolphe Adams.
The dancers are all South African artists, several of whom were in Swan Lake 2014. On stage in the title role, Dada dances with his fascinating and highly distinctive style.
Dada Masilo's Giselle is commissioned by The Joyce Theater's Stephen and Cathy Weinroth Fund for New Work; the Hopkins Center, Dartmouth College; la Biennale de la danse de Lyon 2018, Sadler's Wells.
About the choreographer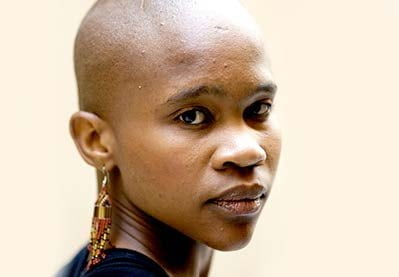 Dada Masilo
Dada Masilo was born and raised in Soweto, Johannesburg, South Africa. Her work has travelled all over the world. She began her career by studying dance at the Johannesburg Dance Factory and the National School of the Arts in Johannesburg. After a year of study at the Jazzart Dance Theatre in Cape Town, she moved on to the legendary P.A.R.T.S. in Belgium where she studied for two years. After that, Masilo returned to South Africa in 2006 and started creating her own works.
Dada Masilo has a great love for all kinds of classics, whether they are Shakespeare sum Tchaikovsky, ballet to flamenco. As a dancer she is known for her distinctive style and as a choreographer for her bold choices to take on great classical stories and imbue them with her own culture and history.