After more than twenty years of choreographic works where the theme itself has been her starting point, choreographer Hagar Malin Hellkvist Sellén now wants to start at another end: in the movement and see where it leads. 
For two decades, Hagar Malin Hellkvist Sellén has created performing arts with queer and feminist perspectives. Identity-bearing works that have both embraced and challenged the audience. She has repeatedly visited Dansens Hus, most recently in 2019 with Pink promises. Finally she is back, this time with a world premiere with us! But this time with the movement as the starting point instead of the theme.
The time it takes is a full evening solo created for and with Norwegian dancer Pernille Holden. Holden has previously participated in Hellkvist Sellén's work Naval love, Women and forests and Better people.  
The time it takes does not dress in the language of the written word but communicates through choreography from start to finish.
The audience is offered a work that is not first described in words but is experienced on its own terms. With The time it takes Hellkvist Sellén continues to create an intimate format where the audience can get close to the dancer and the movement.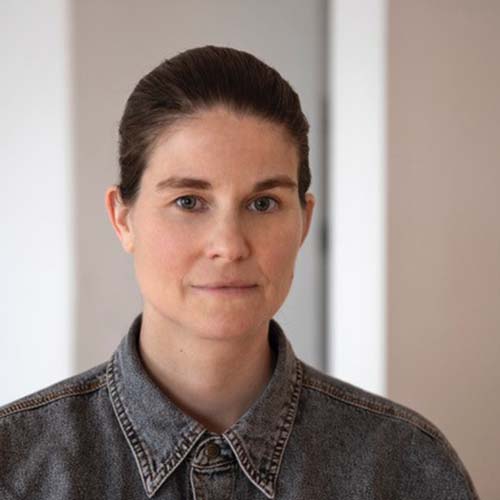 Hagar Malin Hellkvist Sellén
Hagar Malin Hellkvist Sellén has worked as a choreographer for almost twenty years and has established herself as a strong feminist and queer voice in Swedish contemporary choreography.
Her previous works include Parveln (2017), Missionaries (2016), I remember you as you were then (2014), Pink promises (2008) and Better people (2006).
For the performance Missionaries she was awarded both the Swedish Theatre Critics Association's Dance Prize 2016 and the Swedish Directors' Association's IRIS Prize 2017. The performance explored lesbian relationships within the free church revival movement in the early 20th century.
27 January
Post-performance talk in the foyer. Hagar Malin Hellkvist Sellén and dancer Pernille Holden in conversation with Tove Salmgren after the performance.
Idea
Hagar Malin Hellkvist Sellén
Choreography
Hagar Malin Hellkvist Sellén in close co-operation with Pernille Holden
Dancers
Pernille Holden
Costume design/dramaturge
Elin Hallberg 
Lighting design
Erik Westerlund 
Sound designer and composer
Anna Sóley Tryggvadóttir
Producer
Vilma Sohlberg
 Production
Hagar Malin Hellkvist Sellén 
Co-production
Dansens Hus with support from the Swedish Arts Council and the City of Stockholm in co-operation with Skeppsholmstudion.
Photo
Sofia Runarsdotter