In Some Sense (2016-2021) is the most recent collaboration between award winning dancer/choreographer Tilman O'Donnell (USA/GER/SWE) and Grammy nominated musician/composer Mikkel Ploug (DK). In Some Sense follows the contours of a lecture by French philosopher Alain Badiou entitled From Logic To Anthropology, rendering its key concepts as musical score and choreographic score.
The piece is the final in a trilogy by O'Donnell based on Badiou's lecture which include the works Whatever Singularity #453: Solo for Maxime / Dancing with Alain (2015) and In Life & Love & So On (2015).
Badiou's speech patterns are uniquely musical, lending themselves to compositional exploration. The rhythm and content of his ideas inform the piece's choreographic structure, music and movement.
Part lecture, part concert, part dance performance, In Some Sense navigates the overlapping territory of given forms - music, dance, language, and thought to open up a series of questions about procedures of change.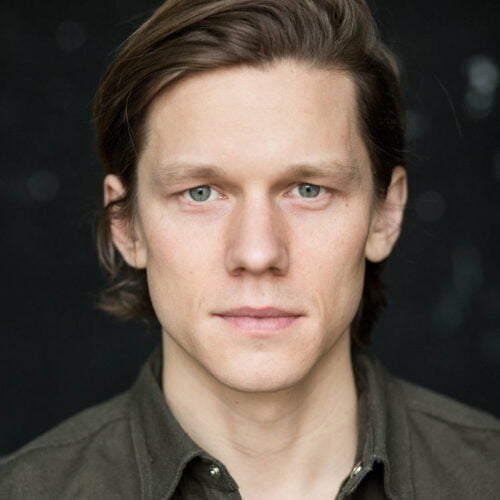 Tilman O'Donnell
Tilman O'Donnell received his training at the National Ballet School in Toronto, Canada. He was a member of GöteborgsOperan Danskompani 2001, Staatstheater Saarbrücken 2002, Cullberg 2003-2007, The Forsythe Company 2007-2012 and as a guest artist there between 2012-2015. He has been a freelance choreographer, dancer and teacher since 2005.
Tilman made his choreographic debut in 2005 with Del A, winning first prize in two major international choreography competitions. In 2005 and 2017 he was nominated for "Dancer To Watch" and in 2015 for "Hoffnungsträger". He has choreographed for Corpus, Cullberg, GöteborgsOperans Danskompani, Staatstheater Graz, SPIRA and Skånesdansteater. He has also produced and toured his own works, most recently with History Was Written By The Losers: Hoedown/ Showdown at WELD 2020.
In recent years, he has worked as a dancer in projects by Fabrice Mazliah, Deborah Hay and Laurent Chétouane and toured internationally with these works. He has collaborated with William Forsythe in the exhibition format Acquisition Körperschaft, in Essen, Germany. He has also worked with Anne Imhof, most recently on Natures Mortes at the Palais de Tokyo in Paris.
Between 2015-2018, Tilman was a member of the multidisciplinary artist group HOOD as part of a community programme at PACT.
Zollverein, Essen, Germany. In 2019 and 2020 he was awarded a scholarship by SITE Stipendium.
In 2021, he created The View From Here for Skånes Dansteater and now he is with us with his Swedish premiere of In Some Sense.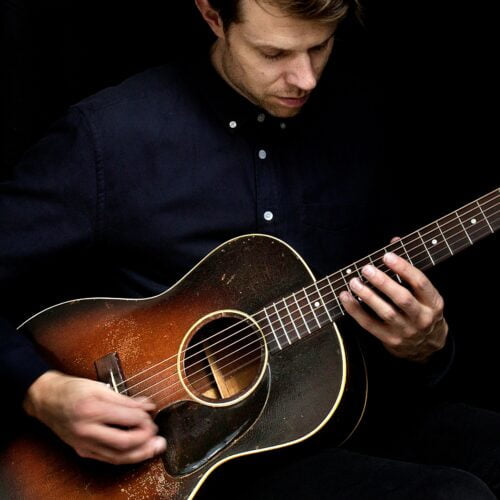 Mikkel Ploug
Danish guitarist and composer Mikkel Ploug (b.1978) has performed throughout Europe, Brazil and the USA with his bands Mikkel Ploug Group, Mikkel Ploug Trio and Equilibrium. He has recorded 15 critically acclaimed albums for internationally recognised labels such as Sunnyside Records (USA), Whirlwind (UK) Fresh Sounds New Talent (ES) Songlines Recordings (CA). Mikkel has performed as a soloist with The Royal Ballet in Copenhagen and works with choreographer and dancer Tilman O'Donnell.
His latest work Faroe (2018) was selected for the Grammy category "Best Instrumental Jazz Album" and his latest solo work has received more than 2 million streams on Spotify. Mikkel has made a speech-music sound installation at the Institute for Modern Art in Copenhagen and has received wide media attention for his speech-music work.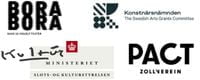 Afternoon snack
30 March - with Josefine Wikström.
Afternoon snack
31 March - with Hanna Zelleke Collin.
Concept, design
Tilman O'Donnell, Mikkel Ploug
Choreography
Tilman O'Donnell
Music composition
Mikkel Ploug 
Lighting design
Thomas Zamolo 
Film
T.M. Rives
Photo
Thomas Zamolo, Dominik Mentzos (portrait Tilman), Frida Gregersen (portrait Mikkel)
Production
BoraBora
Residency and travel support
Arts Council, PACT Zollverein
With the support of
Ministry of Culture Slots- og Kulturstyrelsen.
Travel support
The Arts Council