Tilman O'Donnell (Swe)
In some sense
Part lecture, part concert, part dance performance.
Föreställningslängd
55 min
---
In Some Sense (2016-2021) is the most recent collaboration between award winning dancer/choreographer Tilman O'Donnell (USA/GER/SWE) and Grammy nominated musician/composer Mikkel Ploug (DK). In Some Sense follows the contours of a lecture by French philosopher Alain Badiou entitled From Logic To Anthropology, rendering its key concepts as musical score and choreographic partitur.

The piece is the final in a trilogy by O'Donnell based on Badiou's lecture which include the works Whatever Singularity #453: Solo for Maxime / Dancing with Alain (2015) and In Life & Love & So On (2015).

Badiou's speech patterns are uniquely musical, lending themselves to compositional exploration. The rhythm and content of his ideas inform the piece's choreographic structure, music and movement.

Part lecture, part concert, part dance performance, In Some Sense navigates the overlapping territory of given forms – music, dance, language, and thought to open up a series of questions about procedures of change.
---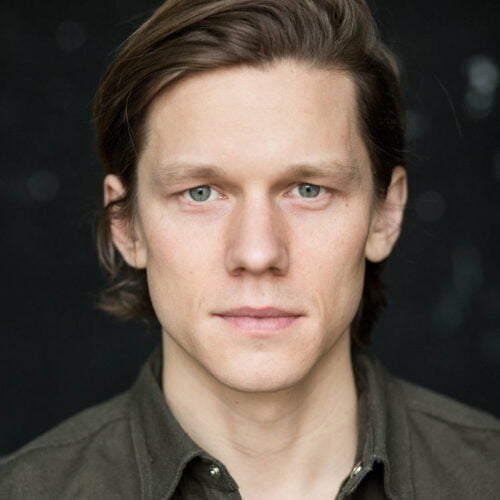 Tilman O'Donnell
Tilman O'Donnell fick sin utbildning vid National Ballet School i Toronto, Kanada. Han var med i GöteborgsOperans Danskompani 2001, Staatstheater Saarbrücken 2002, Cullberg 2003–2007, The Forsythe Company 2007–2012 och som gästartist där mellan 2012-2015. Han har frilansat som koreograf, dansare och lärare sedan 2005.
Tilman debuterade som koreograf 2005 med Del A, och fick första pris i två stora internationella koreografitävlingar. 2005 och 2017 nominerades han till "Dancer To Watch" och 2015 till "Hoffnungsträger". Han har haft koreografiska uppdrag för bland andra Corpus, Cullberg, GöteborgsOperans Danskompani, Staatstheater Graz, SPIRA och Skånesdansteater. Han har även producerat och turnerat med egna verk, nu senast med History Was Written By The Losers: Hoedown/ Showdown på WELD 2020.
De senaste åren har han arbetat som dansare i projekt av Fabrice Mazliah, Deborah Hay och Laurent Chétouane samt turnerat internationellt med dessa verk. Han har samarbetat med William Forsythe i utställningsformatet Acquisition Körperschaft, i Essen, Tyskland. Han har även arbetat med Anne Imhof nu senast med verket Natures Mortes på Palais de Tokyo i Paris.
Mellan 2015–2018 var Tilman medlem i den multidisciplinära konstnärs-gruppen HOOD som en del av ett gemenskapsprogram på PACT
Zollverein, Essen, Tyskland. 2019 och 2020 fick han ta emot stipendium av SITE Stipendium.
2021 skapade han The View From Here för Skånes Dansteater och nu är han aktuell hos oss med sin Sverigepremiär av In Some Sense.
Mikkel Ploug
Den danske gitarristen och kompositören Mikkel Ploug (f.1978) har uppträtt över hela Europa, Brasilien och USA med sina band Mikkel Ploug Group, Mikkel Ploug Trio och Equilibrium. Han har spelat in 15 kritikerrosade album för internationellt erkända skivbolag som Sun­nyside Records (USA), Whirlwind (UK) Fresh Sounds New Talent (ES) Songlines Recordings (CA). Mikkel har uppträtt som solist tillsammans med The Royal Ballet i Köpenhamn och arbetar med koreografen och dansaren Tilman O'Donnell.
Hans senaste verk Faroe (2018) valdes ut till Grammiskategorin "Bästa instrumentala jazzalbum" och hans senaste soloverk har fått mer än 2 miljoner streams på Spotify. Mikkel har gjort en tal-musik ljudinstalla­tion vid Institut for Modern Art i Köpenhamn och har fått bred medial uppmärksamhet för sitt tal-musik arbete.
Medverkande
Koncept, design
Tilman O'Donnell, Mikkel Ploug
Koreografi
Tilman O'Donnell
Musikkomposition
Mikkel Ploug
Ljusdesign
Thomas Zamolo
Film
T.M. Rives
Foto
Thomas Zamolo
Dominik Mentzos (porträtt Tilman)
Frida Gregersen (porträtt Mikkel)
Produktion
BoraBora
Residens och resestöd
Konstnärsnämnden, PACT Zollverein
Med stöd av
Kulturministeriet Slots- og Kulturstyrelsen.
Resestöd
Konstnärsnämnden