SEARCH is a massive group performance by choreographer Lisa Janbell consisting of eight dancers; with complex movement textures, an advanced technological landscape and strong light contrasts. Stories from a dystopian present are mixed with messages from the future.
SEARCH is in co-production with ccap/Hallen and is part of PASS I HALL (Performing Art Stockholm South).
Played for an audience on 11-12 November.
In the autumn of 2022, Dansens Hus will start a collaboration with Hallen in Farsta..
All events at Hallen are free to the public.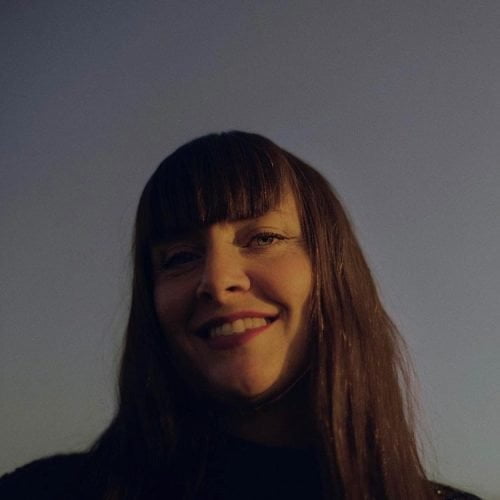 Lisa Janbell
Lisa Janbell is a dancer and choreographer based in Stockholm. With an education in folk dance practices in Cuba, dancer training in Brazil and anthropology at Stockholm University, Lisa's practice and choreographic work specialises in ritual performance and ceremonial dance practices. As a central theme in her work, she explores collectivity in relation to the subconscious. The artistic work is shaped by suggestion, searching together for a place and an opening to the sacred. With the endeavour to reach deep presence and a common knowledge. Through a feminist and intersectional perspective, emotional labour, soft values and the shaping of caring spaces are highlighted. This artistic approach manifests itself in warm and welcoming spaces and environments where the audience can rest and be energised by detailed textures of movement materials and generous choreographic compositions. 
In Lisa's choreographies, it is as if the dancers collectively use dance, movement and choreography to build a structure whose purpose is to keep this collective and individual presence alive. Lisa's choreographies carry a directness with a desire for the audience to share in this presence, to have a somatic experience, rather than to watch and analyse.
Trans(e)ición 2015, Trans(e)ición club edition 2016, Studio Barnhus A/V Show, 2018, KONTAKT, 2020, Lead us 2021, SEARCH 2022.
Lisa Janbell is the other half of the performance duo Dos Oké and the artistic director of the Swedish-Cuban dance collective SOMOS since 2012.
Lisa Janbell's self-produced works have toured around Sweden, Europe and Cuba. She has also performed commissioned works such as the Studio Barnhus a/v show she choreographed for Studio Barnhus which played at Sónar, Barcelona, Way Out West, Gothenburg and Cirkus in Stockholm. In 2022, Lisa will develop the group work SEARCH with 8 dancers, at HALLEN in Farsta and two performance works with Dos Oké at Fylkingen.
Choreography and idea
Lisa Janbell
Dancers
Cajsa Chevré Godée, Cecilia Redhe, Fredrika Burvall, Mona-Lisa Namér, Rebecca Livaniou, Savanna Hanneryd, Sofia Sangregorio.
music mix
Jessie Granqvist
Lighting design
Jonatan Winbo
Costume
Lisa Janbell
dramaturge
Karina Sarkissova
Photo
Malou Bergman
Co-production
Dansens hus & HALLS.
With support from Kulturrådet, Stockholms stad & Riksteatern