The heart beats, time stops and the senses are confused. In THE HEART by choreographer Mari Carrasco, we are placed in a box with the dancers. We find ourselves in a room, in a club, where a mood, an atmosphere and a shared experience are created and we become part of something bigger.
THE HEART is based on a movement language with groove and rhythm. It is a unique performance with a burning nerve. Together with Mikael Karlsson's magnificent string music, and Mira Svanberg's pulsating dramatic light, and Jenny Nordberg's magical set and costume, a dizzying, magnetic and visual experience is created in a small space. In THE HEART, we get so close to the dance that it almost feels like it is happening inside us.
"THE HEART" should have premiered in the spring of 2020 at Kulturhuset Stadsteatern Vällingby, but due to the pandemic the premiere was postponed. Through a collaboration between Dansens Hus and Stadsteatern Vällingby, it will now finally meet the audience.
The show "THE HEART" is performed for both schools and the public. School performances are booked through the City of Stockholm's Kulan.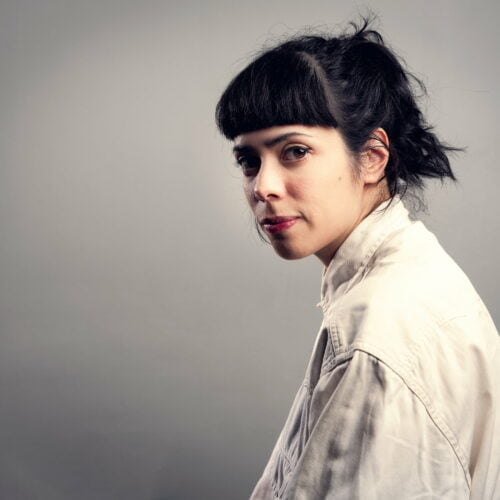 Mari Carrasco
Mari Carrasco is a dancer and choreographer. She got her big break with the performance Bartolomeo in 2013, which has been performed over 100 times around Sweden. In 2014 the performance went on a world tour and was shown in New York, Tokyo, Madrid, Amman, Ramallah, Belfast and Roskilde.
School performances
School performances on 22, 23 and 24 May at 10:00. For more information email [email protected]
Av
Mari Carrasco 
music
Mikael Karlsson 
Stage design and costumes
Jenny Nordberg 
Lighting design
Mira Svanberg 
dramaturge
Tilman O'Donnell 
Dancers
Bianca Traum, Gustav Deinoff, Javier Perez and Stacey Aung. 
Co-production
Carrasco Dance, Kulturhuset Stadsteatern Vällingby and Dansens Hus.