MOLNHOPPET
- a lecture
On 27 December 2005, acrobat Olle broke his neck in a triple backflip and was paralysed from the neck down. The accident took place on the main stage of Dansens Hus during a warm-up for the evening's performance of The Mermaid.

Olle, who could no longer work as an acrobat, started approaching circus from a different angle. As a director, he has focused on sustainable circus practice and finding a way forward when everything changes. In 2018, 12 years after the crash, Olle left the ground and performed the stunt one more time. As a way to say a proper goodbye to his inner acrobat. But this time he did the flip 3000 metres into the air and landed in a cloud.

The Cloud Jump is a deep dive into the creative process, about changing perspectives and a surreal story of a group of people who spent 2.5 years pursuing an impossible dream of controlling destiny.

Short film about the Cloud Jump:
About the choreographer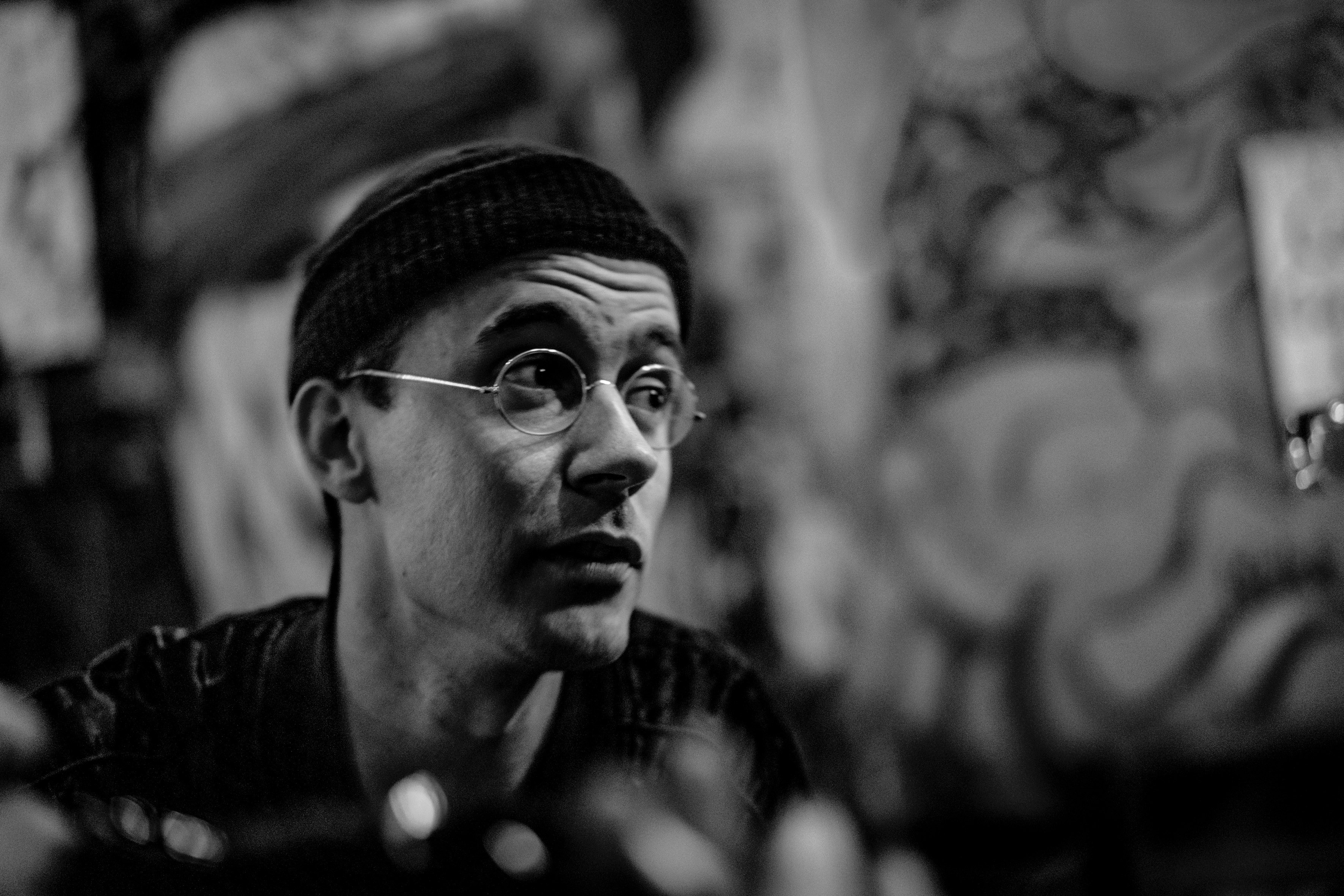 Olle Strandberg
Olle Saloranta Strandberg is a director and choreographer for contemporary circus. He has a background as a circus artist and has a master's degree in directing and dramaturgy for movement-based performing arts.
As the former artistic project manager and director of Cirkus Cirkör, his Undertrilogy (Undermän (2010), Underart (2014) and Under (2017)) has toured the world, playing over 600 performances in 60 cities across three continents. Olle founded Cirkör LAB, a space for artistic research and development and a meeting place for interdisciplinary artistic research outside of academia. Today Olle is co-founder and artistic collaborator of the company Saloranta & de Vylder.
Saloranta & de Vylder is an artist duo that aims to catalyse contemporary circus through alternative ways of organising. S&dV are also producers of circus works, working with and through self-organisation and a fascination with utopias.