The Paradox-Sal collective takes the stage with an eclectic power mix of pulsating house and afrobeats. Five dancers from Paradox-Sal, three guest dancers and Sam One DJ - together they bring together their own unique styles and influences in captivating group choreographies and expressive solos.  
The performance is choreographed by legendary French house dancer Ousmane Sy, nicknamed Babson or Baba - who sadly passed away suddenly from a heart attack in December 2020, just before the premiere of 'One Shot'. The work thus became his very last.
Ousmane Sy was a key figure in the French street scene for most of the 2000s. In 2012, he founded the Paradox-Sal collective with the aim of bringing together female dancers, with different styles and backgrounds, with house as a common base. While the group is a big name in France, Paradox-Sal has never actually performed in Sweden.
One of the collective's guests in Stockholm is Linda Hayford, who was part of the programme at the 2018 edition of the Urban Connection festival.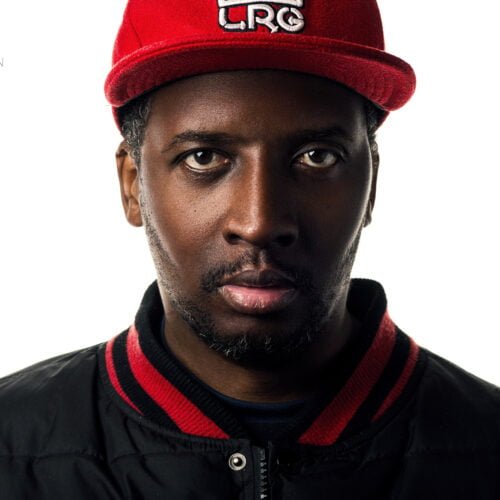 Ousmane Sy "Babson"
Ousmane Sy was born on 30 September 1975 in Paris to Malian parents. Every summer, up to the age of 16, he spent his holidays in Mali, dancing traditional Malian dances, which he says shaped him deeply. In the 1990s, the Paris club scene became his second home and it was there that he discovered house music. Sy started out as a legendary battler and has won "Battle of the year" in 2001 with his group Wanted. He has also won the street dance competition 'Juste Debout' four times.
Over the years, he became one of house dance's most prominent personalities. With house dance as his base, he injected the soul of the battle scene and his early Malian influences into his own unique style.
In recent years, he moved more towards theatrical works - always with one foot firmly in the club and battle scene. In 2019, Ousman Sy became co-director of the Centre Chorégraphique National de Rennes et de Bretagne (CCNRB) where he was also a member of the collective FAIRE.
The Paradox Room is
Allauné Blegbo, Cynthia Casimir, Marina de Remedios, Valentina Dragotta, Cintia Golitin, Linda Hayford, Odile Lacides + 1 guest and Sam One DJ.
Light
Xavier Lescat
Sound and arrangements
Adrien Kanter
Costume
Laure Maheo
Artistic eye
Kenny Cammarota
Missions and production
Théâtre de Suresnes Jean Vilar / Festival Suresnes cités danse 2021
Delegate production
Collective FAIR-E / CCN of Rennes and Bretagne The National Choreographic Centre of Rennes and Bretagne, led by the FAIR-E collective, is an association subsidised by the Ministry of Culture (Regional Directorate of Cultural Affairs/Bretagne), the City of Rennes, the Regional Council of Bretagne and the Departmental Council of Ille-et-Vilaine.
With the support of
Cités danse connections and Initiatives d'Artistes en Danses Urbaines - Fondation de France - La Villette 2020. Residency at Théâtre de Suresnes Jean Vilar, CCN de Rennes et de Bretagne.