The starting point for Promise Land is Helene Billgren's art. Her imagery takes place in stage design and costume, and all this is then embodied by dancers Jenny Nilson and Brittanie Brown.
The theme is the absurd logic of dreams, and Örjan and Helene claim to be inspired by art movements such as surrealism and Dadaism. It is an orderly chaos, where the chafed and angular are highlighted and mistakes become an asset.
On stage you will see Jenny Nilson, a former principal dancer at the Royal Ballet and a former Brittanie Browntrained at the Juillard School, New York. Brittanie has in recent years been associated with Skånes Dansteater.
Andersson Dance, this time in co-production with Riksteatern, is back at Dansens Hus after last year's acclaimed guest appearance by "Prelude - Skydiving from a dream" with the Scottish Ensemble. This time in a work in the intimate format on the small stage.

Helene Billgren answers questions from the audience and explains how the stage design and costume for the show came about.
About the choreographer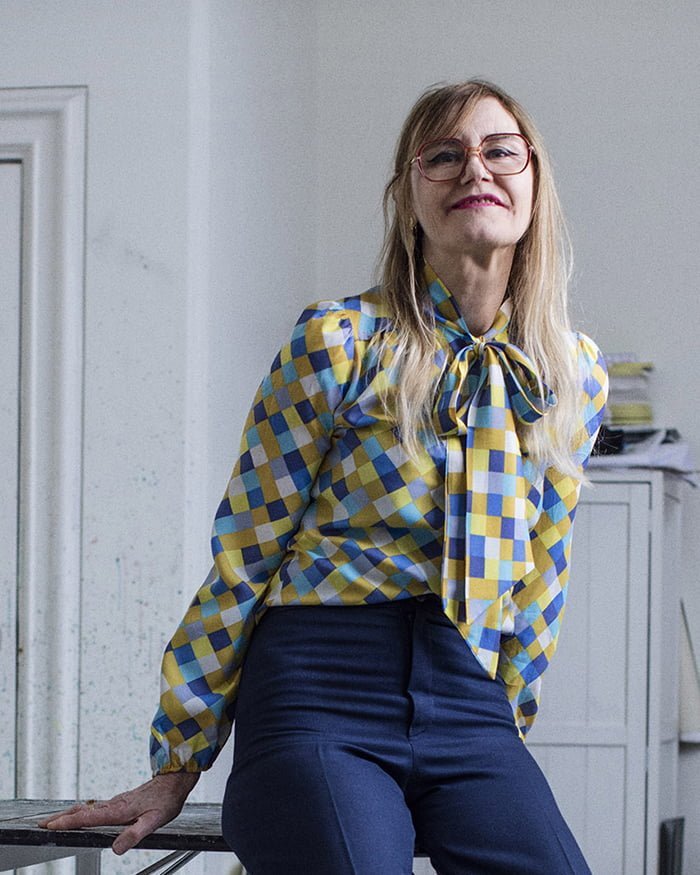 Helene Billgren
Helene Billgren comes from Norrköping and was educated at the Valand Academy of Art in Gothenburg in 1982-87. She had her first solo exhibition at Galleri Rotor in Gothenburg and over the years has become one of our most recognised visual artists.
Helene Billgren has exhibited in museums and galleries around Sweden. She has had major solo exhibitions at Liljevalchs konsthall and Färgfabriken in Stockholm, and has created public decorations at Karlstad University and for Folkets Hus in Hammarkullen.
She has also done set and costume design for theatre and opera, including Riksteatern and The Other Opera in Copenhagen. However, in "Promise land" in which she collaborates with a choreographer for the first time.