Skin, body fluids, breasts and buttocks. There is no escaping them. In our daily lives, we all encounter a constant stream of images of bodies in sexualised positions. They are on billboards, in films, on the internet, in newspapers and magazines. How we behave in public and private spaces is highly influenced by these erotic images, texts and sounds. The ability to switch off no longer exists. Desire has become a 'must'.
The question is whether we can think and act freely about our sexuality at all?
Mette Ingvartsen's choreography dissects how we view pleasure and desire. "To come (extended)" is a performance that literally dissolves sexual rules and conventions. The dancers merge into a single organism and the choreography plays with sexual poses and orgasmic expressions. 'To come (extended)' is a development of her work. "To come" from 2005. It is part of her series "The Red Pieces" where she explores the themes of desire, pleasure, pornography, sex and the relationship between sexuality and the public sphere. The series includes the previous works "69 Positions", "21 pornographies" and "7 Pleasures" which was performed on Dansens Hus' main stage in autumn 2016.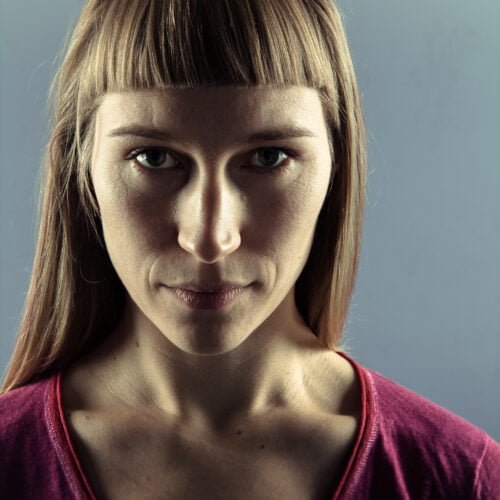 Mette Ingvartsen
Mette Ingvartsen is a choreographer and dancer. She has studied in Amsterdam and Brussels and graduated in 2004 from the P.A.R.T.S. school in Brussels.
Between 2004 and 2014 she produced a wide range of works such as "50/50" (2004), "Why we love action" (2006), "Giant City" (2009) and "evaporated landscapes" (2009).
In 2010, she worked on several site-specific works with themes related to artificial nature, such as "The Extra Sensorial Garden in Copenhagen (2010)
In 2014, she started a series of works under the collective name of the "The Red Pieces.
First up was "69 Positions" who questioned the boundary between private and public space by literally putting a naked body in the middle of the theatre audience.
The second piece in the series was "7 Pleasures" where a group of 12 dancers explored variations of nudity and sexuality. It was about concepts such as pleasure and lust and how the mass is set against the individual, the object against the body.
Between 2013 and 2016, Mette worked at Kaaitheater in Brussels. She has also been linked to the university world and has a PhD in choreography at UNIARTS.
Read more about Mette Ingvartsen on her website: www.metteingvartsen.net