All news has its critics.
In the 3rd century BC, Plato walked around Athens bemoaning the spread of writing.
-"How will people remember anything, now that they can write down everything they need to remember? They will stop training their memory and relying on the written word, they will not remember things by searching within themselves, they will become completely dependent on retrieving the memory from within themselves."
Nevertheless, people throughout history have found new ways to place their memories outside themselves: long rhyming epics, cave paintings and medieval cathedrals.
Buildings in particular proved to be excellent repositories for collective memories and architecture was for a long time humanity's most important means of expression. However, this came to an abrupt end in 1454 when Gutenberg invented the printing press. The human mind then finds an even more efficient way of storing our memories. A technology that is not only more resilient and durable than architecture, but also more portable - the printed book.
But with the printed book also comes the tyranny of linear storytelling.
"THE BOOK" is part two of Gunilla Heilborn's (by her own admission) somewhat lengthy trilogy on the functions of memory, which she started in 2017 with the performance "The Wonderful and The Ordinary". This time she is on stage with her assistant Louise, asking whether it is possible to construct a system that holds the memory of all humanity. Or if it was just something Renaissance people could do. After all, at that time they had access to the magic of perfect proportions.
"BOKEN" is a lecture performance based on text - a format that Heilborn started to develop in 2015 with his performance. The Knowledge (2015) The performance also includes Images & Numbers, Sound & Dance, and Textile Art by Katarina Wiklund.
About the choreographer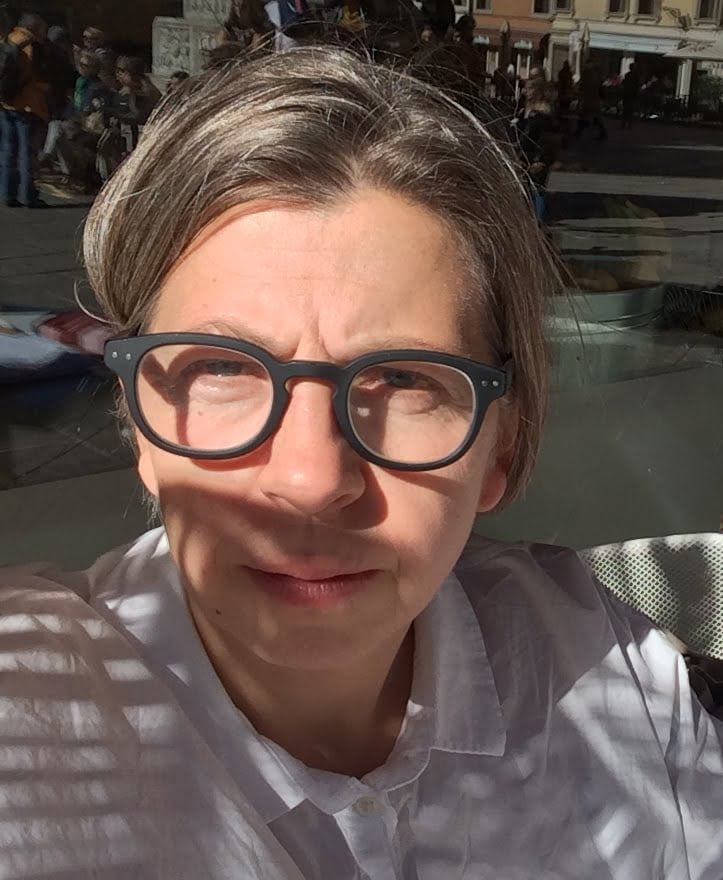 Gunilla Heilborn
Choreographer and film maker
Gunilla Heilborn has been acclaimed for her unique performances laced with humour and penetrating irony. She intelligently and poetically dissolves the line between seriousness and humour. Gunilla Heilborn's unique way of combining text, video and image has earned her a position as one of Sweden's most interesting stage and film artists. She has been nominated for several Guldbagge awards for her short films and won in 2007 with the film "How to do it."
Her most recent theatre work was "The Wonderful and the Ordinary" which was a collaboration between Gunilla and the Austrian theatre group Theater Im Bahnhof. The performance had its Swedish premiere in September 2017 at Dansens Hus. She has also done performances at Kulturhuset Stadsteatern, among others.