Duet in the form of a chess game.
Tickets
The performance Common Ground centres around two dancers who together explore the balance of power that makes up all human interaction. Two of Australia's leading dancers Tara Jade Samaya and Javier Monzón Garcíaowl in an intricate encounter where dance becomes a game of chess, where every move, every movement is based on power, contrast and antithesis, but also surprising countermoves and strategic loss. The dancers' bodies explore spatiality, but also each other's weight, power and flexibility. The movements are born from each other, and the duet spins on through the dancers' loud breathing, pulsating music and a palpable sensuality.
"Common Ground" is a poetic study in similarity, equality, defining territory and shifting grounds, testing the tension between the support we need and the limitations of co-dependency. Duet can be seen as a celebration, a utopian ideal of togetherness. The axis to lean on needs a reciprocal axis in return and together they keep each other in an ever-changing equilibrium.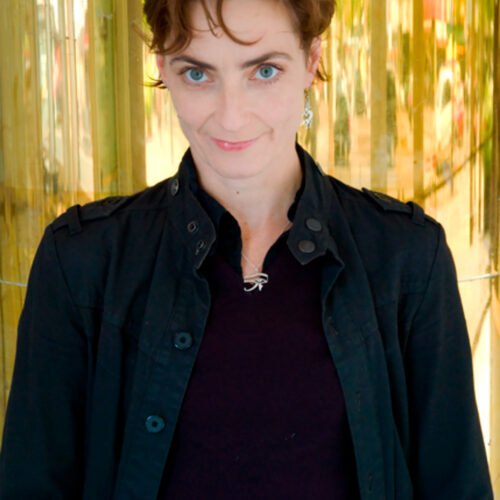 Anouk
Anouk van Dijk is choreographer, director and the creator behind Countertechnique. She is internationally regarded as one of the most important Dutch choreographers. In 2012 she was awarded the Golden Swan, the Netherlands most prestigious dance accolade - in recognition of her outstanding artistic and academic contribution to dance in her home country. Her movement methodology Countertechnique has become known worldwide.
Anouk van Dijk has been the Artistic Director of the renowned Australian dance company Chunky Move from 2012 - 2019, and ran her own Amsterdam-based company anoukvandijk dc from 1999 - 2011. Her work is staged for a wide range of settings: from black box theatre to main stage productions, from installation work to site-specific spectacles. She brought a fresh impulse to Australia, and created international attention for Australian contemporary dance.
Tickets
Concept, choreography, direction
Anouk van Dijk
Created for and with
Tara Jade Samaya & Richard Cilli
On stage
Tara Jade Samaya, Javier Monzón García
Composition, sound design
Jethro Woodward
Additional music
Jean Baptiste Lully, Johann Sebastian Bach
Stage design, costume design
Marg Horwell 
Lighting design
Paul Jackson
Dramaturgical counselling
Jerry Remkes
Created and produced by
Chunky Move
Tour producer 2021
Everything for the Arts
Photo
Jeff Busby (main picture), Pippa Samaya Silvia Sztankovits (portrait)
With the support of
Chunky Move is supported by Creative Victoria and the Australia Council for the Arts.