Nora the Many consists of two parts: a book and a film in which Eleanor Bauer explores the relationship between 'khoreia', dancing together, and 'graphia', writing.
Tickets
24 May
18:00
Book launch, film screening and mingle
24 May
Book release, film screening and mingle from 18.00. Book a seat via the link above.
Created in primary collaboration with the London-based dance collective Nora (Stephanie McMann, Eleanor Sikorski, Flora Wellesley Wesley) with contributions from dancing-writing groups gathered by Bauer's research under the alias Coven Press, Nora the Many: a choreo | graphic novel invites the reader into a collectively-authored universe of characters and events generated by methods of translating experiences of dancing together into writing. Images, logics, felt-senses and life-worlds conjured by dancing together have been woven into a narrative and edited by Bauer. Swirling between fiction and reality, sensation and imagination, movement-thought and writing-thought, Nora the Many: a choreo | graphic novel heralds a new genre of writing called Sensual Journalism. 
Nora the Many is also a film based on the novel. Adapted, directed, filmed and performed by Nora (Stephanie McMann, Eleanor Sikorski, Flora Wellesley Wesley) and edited by choreographer/performer Eleanor Bauer, Nora the Many tells the story of Cindy's Bar and its peculiar regulars: DIVINA the megalomaniacal performance artist, her child and faithful follower Tworden the Giant, Elba the Electric Child, and Tina the day dreaming bartender. Zeena Parkins' (Guggenheim Award) musical score and Bauer's narration invite us on a nonlinear trip through a multiverse of odd characters, with McMann, Sikorski and Wellesley Wesley's dancing providing a polyphonic bed of rhythm and emotion. It is a surreal and humorous study of a tight knit group and the planet they live on: the vast, volatile body of a giant.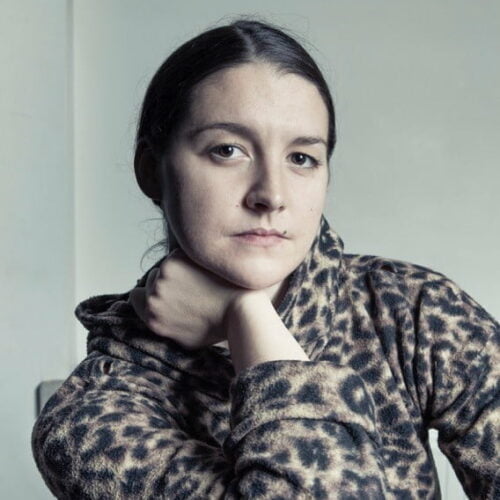 Eleanor Bauer
Eleanor Bauer is a choreographer and performer working at the intersections of dance, writing, and music. Her work is a synthesis of embodied intelligences, a practice of making sense with the senses. From solos and talk shows to large ensemble pieces and films, her versatile works range in scale, media, and genre, and have toured internationally to critical acclaim.
Originally from Santa Fe, New Mexico, Bauer holds a BFA in Dance from New York University, is a graduate of the Research Cycle at P.A.R.T.S. in Brussels, and is currently based in Stockholm where she is a PhD candidate in Choreography at Stockholm University of the Arts.
Bauer has worked as a performer with, among others, Matthew Barney, Trisha Brown, Anne Teresa De Keersmaeker/Rosas, Xavier Le Roy, Boris Charmatz, David Zambrano, Every Ocean Hughes, The Knife, and Ictus contemporary music ensemble. Bauer has been commissioned as a choreographer by Cullberg (Stockholm), Schauspielhaus Bochum, Corpus (Copenhagen), and Nora (London), among others. Bauer created her own performances via GoodMove vzw, a production structure she initiated in Brussels from 2007-2020, and was artist in residence at Kaaitheater in Brussels from 2013-2016. Musician, composer, programmer and improviser Chris Peck has been a cornerstone in Bauer's artistic practice since 2004. Together they have collaborated on numerous projects and commissions. Together with Ellen Söderhult and Alice Chauchat, Bauer co-founded the open-source format for exchange of practices in the performing arts called Nobody's Business in 2015, which has since been adapted by myriad practitioners and local organizers worldwide. Bauer continues to teach, write, lecture, and co-create contexts for exchange of knowledge in the arts, including PROTO TALKS and A class for a cause, as well as two podcasts: How Dance Thinks from 2018, and Sleeping Giant Dreams in 2020.
*Nora
Nora is dancers Eleanor Sikorski (Nottingham), Flora Wellesley Wesley (London) and Stephanie McMann (London). They curate and dance together, inviting artists to make work for and with them.
Eleanor Sikorski
Eleanor is a dancer and choreographer working between Nottingham and London. Her solo work spans dance, comedy, cabaret, music and film. She works as a dancer for artists including Eva Recacha, Else Tunemyr, Karl Jay-Lewin, Seke Chimutengwende and William Hunt, and she is one third of Nora. With dance artist Lewys Holt she co-runs Roadhouse, a regular, nomadic night of improvised performance. Between 2019-21 she will be associate artist with Dance4 for Dancing in Museums, an action-research project designed to foster long-term collaborations between dance organisations, museums and galleries.
Flora Wellesley Wesley
Alongside making her own work Flora collaborates with a variety of choreographers, visual artists and directors as a performer and researcher on projects for camera, stage, and gallery and site-specific spaces. She created and orchestrated various 'meanwhile dances' and pop-up shows with Hiru Dance Organisation and was on the editorial team of BELLYFLOP Magazine for several years. Flora is an activistic member of Equity and advocates for good practice and workers' rights in the dance field. She is currently conceiving a research project that explores the relationship between interiority and exteriority under the umbrella of mood(iness). It will comprise writing, dancing alone and in public, and staging photographs in the open air amongst other things.
Stephanie McMann
Stephanie McMann is a dancer from London. She works predominantly as a performer with dance artists and makers, including long-term collaborator Roberta Jean (Mystery Skin), Theo Clinkard, Lucy Suggate, Julie Cunningham, Janine Harrington, Dan Canham, Damien Jalet, Hussein Chalayan, Seke Chimutengewende, Jamila Johnson-Small (Last Yearz Interesting Negro), Sally Doughty, Joe Moran and New Art Club amongst others. Stephanie's film work includes Suspiria (2018) and World War Z (2013). She was a Sadler's Wells Summer University artist (2015-2018) and is a movement and rehearsal director for dance, theatre and circus. She is currently establishing a mentoring practice for independent dance-makers and the fashion industry. Stephanie is also currently developing a duet practice in collaboration with Laura Dannequin for a new work, What we whispered and what we screamed to premiere in 2020.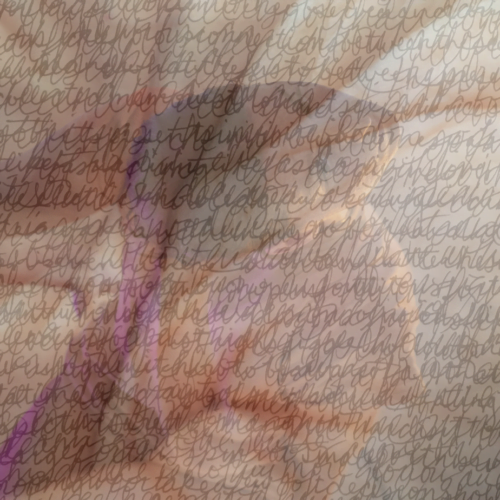 25 May choreo | graphy
Public Defence 
Participants
Nora the many a choreo | graphic novel
Eleanor Bauer in collaboration with Nora (Stephanie McMann, Eleanor Sikorski, Flora Wellesley Wesley) and Coven Press (Season Butler, Kai Evans, Peter Mills, Alice MacKenzie, Stina Nyberg, Tilman O'Donnell, Halla Ólafsdóttir, Zoë Poluch, Adam Seid Tahir, Alexander Talts, Juliette Uzor).
Published by Stockholm University of the Arts
Nora the many (film)
Created by
The Something Sithers (Eleanor Bauer, Stephanie McMann, Eleanor Sikorski, Flora Wellesley Wesley)
Participants
Stephanie McMann, Eleanor Sikorski, Flora Wellesley Wesley, Eleanor Bauer, Fox Gill-McMann
Cinematography and direction
Nora (Stephanie McMann, Eleanor Sikorski, Flora Wellesley Wesley)
Sound
Michael Picknett
On behalf of
Sadler's Wells Theatre
music
Zeena Parkins
Clipping
Eleanor Bauer
With the support of
Arts Council England, DanceEast, South East Dance, Stockholm University of the Arts
Tickets