Dreamy circus concert where equilibristic acrobatics meet Karin Boye's poems - set to music and performed live by Jonathan Johansson and David Lindvall.
17 Feb
18:30
Recorded music
Live music 11, 12, 13 Feb Recorded music 17 Feb
Clouds is a dream play that, with a light and poetic hand, throws itself between the urgent depths of existential blackness and the bright light clouds that live in all of us; especially at the crossroads between child and adult.
Screenplay by Stina Oscarson is an experiment in form where she has combined extracts from Karin Boye's poems into a seamless universe. The texts have been set to music by Jonathan Johansson and David Lindvall and in three of the four performances at Dansens Hus, the music is performed live on stage by Jonathan Johansson and his band.
The ensemble includes four circus artists, Axel Ahl, Benjamin Beaujard, Elaine Briant and Sara Runsten, who together embody the dreamy world of Karin Boye's poetry. A musical acrobatic fantasy. Ethereal, delicate and wistfully hopeful.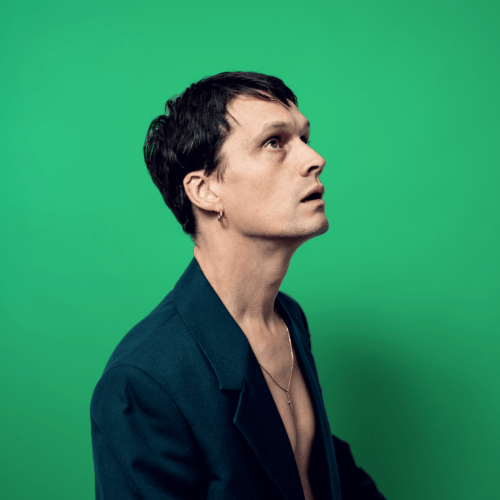 Jonathan Johansson
There is no doubt that Jonathan Johansson is one of our best. He knows what he's doing when it comes to combining thoughtful seriousness with exuberant playfulness, carefully crafted pretensions with spontaneous rapture, contemporary observations with self-examining introspection and forward-looking R&B pop with electronic moodscapes. He broke through in 2008 with 'A Hand in the Sky' and has since released several critically acclaimed albums and racked up Grammy nominations.
"Cloud" is not the first time Johansson has appeared on a theatre stage. In 2009 he participated in the Danish Hotel Pro Forma's opera "Tomorrow in a year" and in 2012 he wrote the music and acted in the performance "Dracula" at Uppsala City Theatre.
In spring 2022, the new album "Om vi får leva" will be released, the sequel to the critically acclaimed "Scirocco", which had critics around the country praising Johansson. Jan Gradvall wrote: "One of the bravest, most inspiring and elaborate Swedish albums I have ever heard". A tour is also planned for spring 2022. Read more about Jonathan
Artists
Axel Ahl, Benjamin Beaujard, Elaine Briant, Sara Runsten
direction
Viktoria Dalborg
music
Jonathan Johansson, David Lindvall
Dramatisation
Stina Oscarson
Stage design, costumes
Sus Soddu
Lighting design
Sofie Gynning
Magikonsult
Axel Adlercreutz
Eye for choreography
Katarina Lundmark
Mask design
Sophie Rockwell
Violin & arrangements
Erik Arvinder
Stage manager
Joakim Björklund
Technical producer
Stefan Karlström
Producer
Mette Klouman
Photo
Jose Figueroa, Rikkard Häggbom (portrait Jonathan Johansson)