Gunilla Heilborn is a choreographer and film maker based in Stockholm.
Heilborn has created performances and films with great success for both adults and children. Her unique way of combining text, movement, video and images, always spiced with humour, has captured the interest of audiences all over the world. She intelligently and poetically dissolves the line between seriousness and humour.
Heilborn studied radio and film at the Nordic Folk High School and choreography at DOCH in Stockholm and with Anna Halprin at the San Francisco Dancers workshop. Her international success as a choreographer came with the work Potato country 2007 and since then she has created numerous works that have been presented at festivals such as Tanz Im August, Dance Umbrella Festival, Hong Kong Arts Festival, Potsdamer Tanztage and many more.
Gunilla Heilborn has also enjoyed great success as a film maker. The film How to do, created with Mårten Nilsson and Kim Hiorthøy, won a Guldbagge Award in 2007 for best short film. The film Alaska was awarded 'Best International Short Film' at Expresión en Córto in Mexico in 2010.
Gunilla Heilborn at Dansens Hus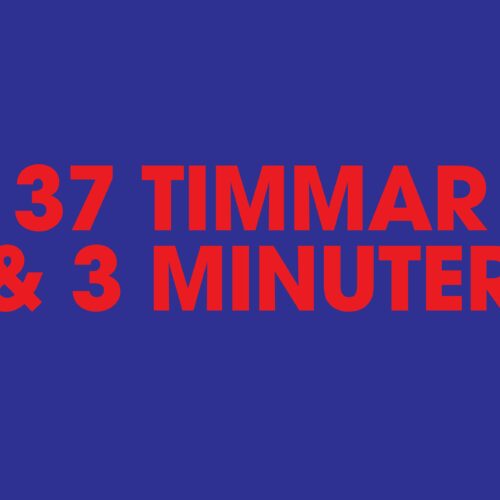 37 hours and 3 minutes
9-12 February 2022
An incomplete survey of Tolstoy's masterpiece Anna Karenina.