He has been called a genius, a pioneer and the basis of what is called the new flamenco. Seville-born Israel Galván is one of the flamenco world's true poster boys. In October he comes to Stockholm with "FLA.CO.MEN" - a performance rooted in traditional flamenco but with Galván's own experimental twist of the avant-garde.
Galván is truly a chameleon of the stage. In an instant, his body shifts between macho matador, ironic mischief and delicate elegance. He shamelessly plays with the traditional elements of flamenco - the melancholic song, the virtuoso footwork, the hand clap - mixing and transforming them into a completely new form centred on his own body.
"To call Galván a brilliant dancer is like saying Einstein was pretty good at physics. I have never seen anything remotely like him." DAILY EXPRESS
About the choreographer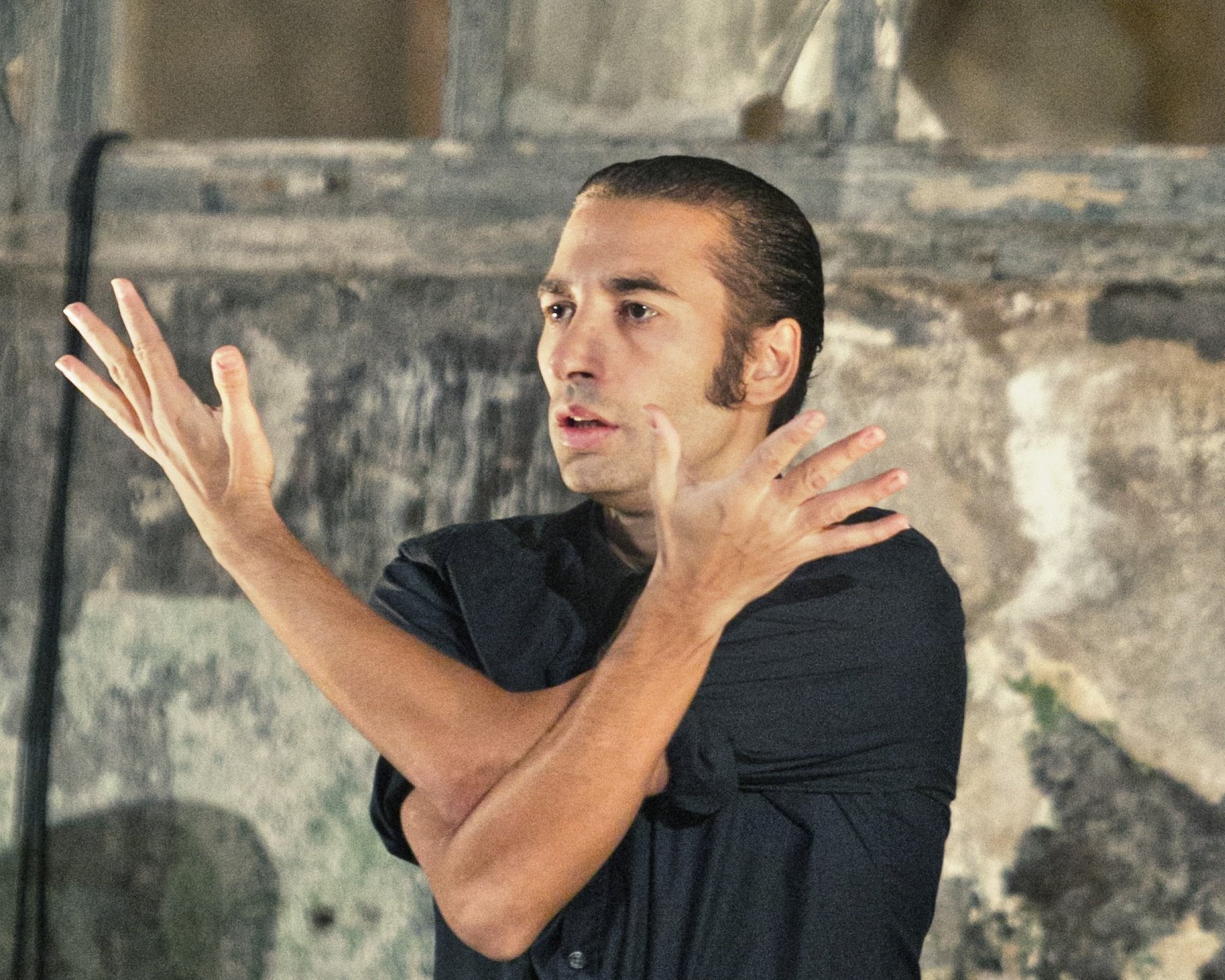 Israel Galván
Dancer and choreographer
Born in 1973 in Seville, Israel Galván grew up in a world of flamenco with two dancing parents. In 1994, he joined the Compañía Andaluza de Danza, under the direction of Mario Maya, and it was there that his career took off. In 1998, he premiered his very first original work "Mira! / Los Zapatos Rojos - a performance that revolutionised the whole idea of what a flamenco show is. Since then, he has presented works such as La Metamorfosis, Galvánicas, Arena and La Curva.
The last time Dansens Hus visited Galván was in 2015 when he appeared on our main stage with another superstar, Akram Khan, in the work 'Torobaka'.
Tickets