Cristina Caprioli in a double bill with live music, lightning fast dancing and herself on stage.
Tickets
Cristina Caprioli and her team visit Dansens Hus with a full evening that offers both the acclaimed A hairless solo (previously 'A hair-raising solo') and Circumference22.
In February 2020, Cristina Caprioli premiered her production at Weld. A hair-raising solo, now revised to "A Hairless Solo" where she danced by herself for the first time in a long time. She describes the performance as something like a horror story, simultaneously harmless and rather pathetic.
Circumference22 is a reworking of the performance Circumference which ccap has previously presented at Tanz im August Berlin, Svarta Huset Stockholm, MoMA PS1 in New York, Annenberg Center Philadelphia, Fabbrica Europa Florence, Regionteatern Växjö and Riksteatern Hallunda. At Dansens Hus, the performance is danced by Madeleine Lindh.
A HAIRLESS SOLO
So she moves around and considers several options. Should she move to a puddle or cross the field? Wait for something to redirect the plot? Rumble over the edge? Or conjure up a scream and cause a shift? Morrrrr... But then she gets stuck in a rut and twists even more. The uncertainty remains unresolved. Perhaps the most important thing is that she moves, that she actually does. And the response of her imperceptible steps is trusted.
This solo is a turn of negativity for the optimistic restless, the one who dances wherever she lands, with everything to fear and nothing to lose. Something of a loose story, harmless and rather pathetic.
A hairless solo is the same solo as A hair-raising solo, with some modifications.
A hair-raising solo premiered in February 2020 at WELD in Stockholm and was then performed at Skogen in Gothenburg.
OMKRETZ22
Lightning-fast dancing and catchy music in an intertwined orbit. Hyperbolic complexity and sharp angles. Emotional charge and determination. A dancer and a musician in a hard-edged loose turn.
Q&A with Cristina Caprioli
About the choreographer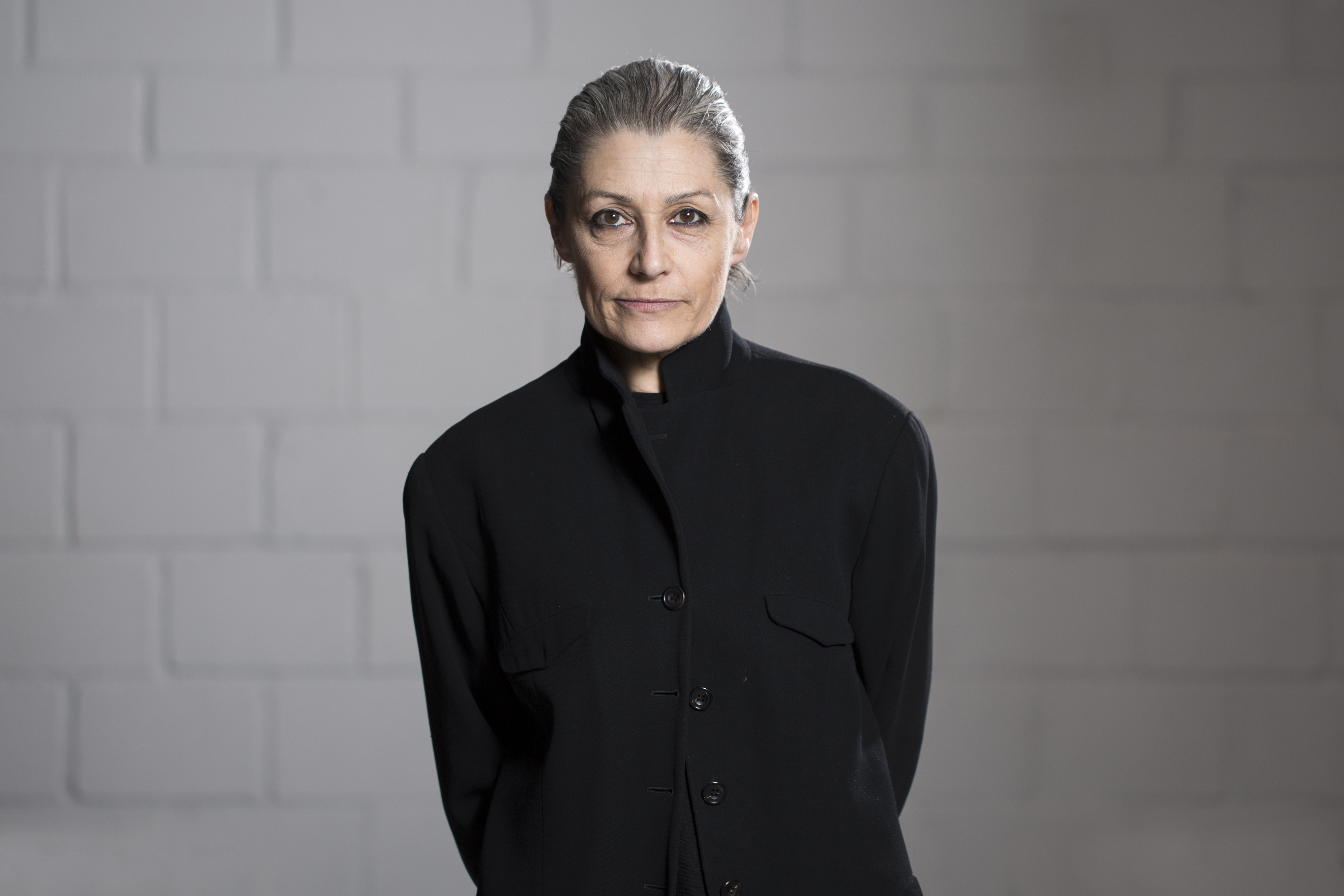 Cristina Caprioli
Cristina Caprioli is a dancer and choreographer based in Stockholm. In the mid-1990s, she founded the independent organisation ccap, in which she produces stage performances, installations, films, objects, publications and other choreography, as well as conducting long-term interdisciplinary research projects. Caprioli's choreography is characterised by precision, complexity and physical high technology. All her productions challenge the field's normative formats and economies of exchange. From 2008 to 2013, Caprioli was Professor of Choreographic Composition at the School of Dance and Circus (DOCH) in Stockholm, and she has received numerous scholarships and awards.
Tickets