In her work Seeking Unicorns, Italian Chiara Bersani mixes dance and performance to give the unicorn a story, a choice and above all - love.
Tickets
Over the centuries, the mythological animal unicorn has been associated with the Pope, magic and sorcery, a modern popular culture icon and a protector of young girls' innocence. The unicorn has come to symbolise what humans have chosen to associate it with without knowing anything about its origins and development.
For her, the encounter between her body and the audience is highly political:
"You do not have the right to interpret me - I am the one who shows you how to perceive me. I decide what image the world has of me and my body".
Choreographer Chiara Bersani was born with Osteogenesis Imperfecta - a type of congenital osteoporosis.
Bonniers Art Centre
Through a co-operation with BONNIERS KONSTHALL for the first time, Dansens Hus is stepping in with its productions in a pure art centre. During autumn and spring 23/24, Dansens Hus will make a number of interventions in the art gallery's rooms.
- Contemporary dance and contemporary art have several points of contact and it feels great that Dansens Hus is moving in with us temporarily. We look forward to taking part in their processes and being able to offer our audience contemporary dance at the highest international level. says Ellen Wettmark, Head of Operations at Bonniers Konsthall.
The café will be open from 14 to 17 on Saturday and Sunday. They will serve light refreshments and small sandwiches.
Tickets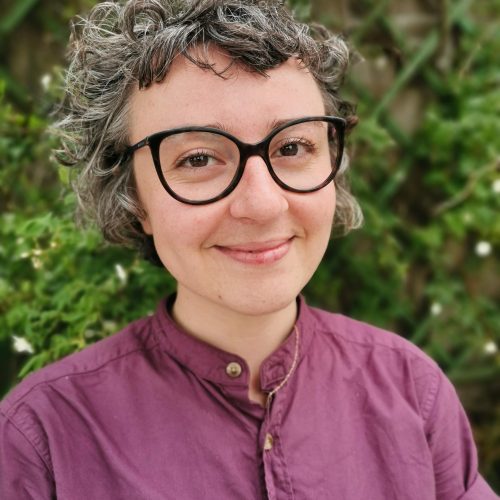 Debriefing 11 November
Post-show talk with choreographer and dancer Chiara Bersani and Karina Sarkissova, independent curator and dramaturge 11/11 after the performance at 15:45-16:15 at Bonniers konsthall.
Karina Sarkissova is a choreographer and dance curator based in Stockholm. She graduated in 2012 from the School for New Dance Development in Amsterdam (SNDO) and in 2019 from the Dutch Art Institute (DAI). Karina is co-founder of höjden in Östberga, a house for artistic production. Together with Pontus Pettersson she curates, organises and produces the festival. My Wild Flag. Karina's practice is dramaturgical, choreographic and curatorial; she regularly works with other artists' work and develops choreographic contexts.