An evening in three acts: what would Bach's music look like in dance form and how does it resonate in your body? 
2 March
19:00
Free entry, ticket required
3 March
19:00
Free entry, ticket required
4 March
19:00
Free entry, ticket required
Would you like to see Bach's classical works created through choreography by moving your own body? Sounds complicated - but it's not. All the senses are involved - participate in a physical introduction, see how contradictory movements form a unity, listen to how the choreographer has worked with Bach and counterpoint.
Studies I & II is Tilman O'Donnell's (SE/DE/USA) latest work, co-produced by Dansens Hus for Hallen in Farsta. The choreographic structure of the work is loosely based on the musical principles at the heart of Bach's composition. The art of the fugue, exploring the cyclical, repetitive and never quite final. Studies I & II mixes rhythm, melody, movement and noise to draw and create a space that begins in the eye and ends in the ear.
In addition to being an independent choreographic work, the Studies I & II also an invitation to dialogue in various forms. The evening will consist of a physical introduction followed by the dance, and then meanders into an open format discussion where different guests, like dialogical pirates, stage a simple takeover - reflecting on, diverting and breaking apart the work. A unique ending to each evening.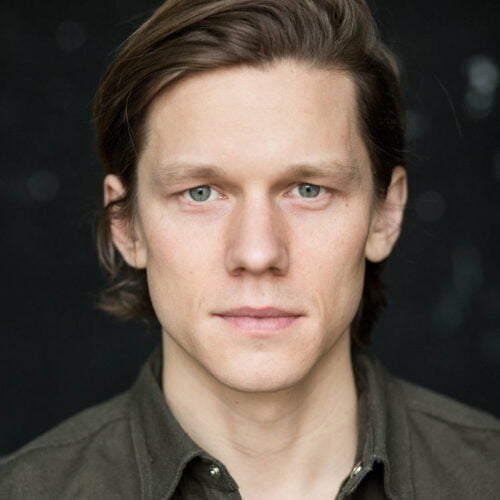 Tilman O'Donnell
Tilman O'Donnell received his training at the National Ballet School in Toronto, Canada. Tilman was a member of GöteborgsOperan Danskompani 2001, Staatstheater Saarbrücken 2002, Cullberg 2003-2007, The Forsythe Company 2007-2012 and as a guest artist there between 2012-2015. He has been a freelance choreographer, dancer and teacher since 2005.
He made his debut as a choreographer in 2005 with Part AIn 2005 and 2017 he was nominated for "Dancer To Watch" and in 2015 for "Hoffnungsträger". He has choreographed for Corpus, Cullberg, GöteborgsOperans Danskompani, Staatstheater Graz, SPIRA and Skånes Dansteater. He has also produced and toured with his own works, most recently with History Was Written By The Losers: Hoedown/ Showdown at WELD 2020.
In recent years, he has worked as a dancer in projects by Fabrice Mazliah, Deborah Hay and Laurent Chétouane and toured internationally with these works. He has collaborated with William Forsythe in the exhibition format Acquisition Körperschaft, in Essen, Germany. He has also worked with Anne Imhof most recently with the work Natures Mortes at the Palais de Tokyo in Paris.
Between 2015-2018 Tilman was a member of the multidisciplinary artist group HOOD as part of a community programme at PACT Zollverein, Essen, Germany. In 2019 and 2020 he was awarded a grant by SITE Stipendium.
In 2021, he created The View From Here for Skånes Dansteater and now he is here with us with his Swedish premiere of In Some Sense.
Concept & Direction
Tilman O'Donnell
Created By
Hana Erdman, Robin Haghi, Jan-Chris Pollert, Tilman O'Donnell, Alma Toaspern
Artists in Dialogue
Samuel Draper, Eva Mohn
Technical Director
Thomas Zamolo
Light Design
Thomas Zamolo
Set design
Tilman O'Donnell & Thomas Zamolo
With the support of
Mikael Marklund, Anne Vigeland 
Co-produced by
Dansens Hus
Supported by
Kulturådet, Konstnärsnämnden, Stockholms Stad with the generous support of Hallen, Farsta / Anna Grip AB & additional support by Riksteatern