Jan Martens (Bel)
Elisabeth gets her way
En dansad hyllning till en fascinerande musiker. Ett dansporträtt som glider mellan rörelsestilar och musikaliska genrer.
Föreställningslängd
70 min (utan paus)
---
I föreställningen Any attempt will end in crushed bodies and shattered bones, som skulle ha visats på vår scen i början av februari 2022, använde Jan Martens musik av Elisabeth Chojnacka. Martens blev fascinerad av den polska musikern. I solot Elisabeth Gets Her Way, dansad av honom själv, får hon den tid och det utrymme hon förtjänar.
Elisabeth Chojnacka (1939 – 2017) var en exceptionellt begåvad och passionerad musiker som delvis var ansvarig för cembalomusikens återupplivande i mitten av 1900-talet. Tack vare hennes talang och uthållighet skrev ett stort antal musiker (Ligeti, Xenakis, Ferrari, Berio, Halffter) på 1970- och 1980-talen nya verk för cembalo, ofta tillägnat Chojnacka.
Det säger sig självt att musik spelar en stor roll i denna föreställning, med ett soundtrack som täcker ett brett spektrum av kompositörer. Från Nyman över Montague till Ligeti, alltid i en föreställning av Chojnacka. Martens spelar sin kropp som Chojnacka spelar cembalo. Olika rörelsestilar förs samman. Martens glider genom dem lika enkelt som Chojnacka gör mellan historiska och moderna musikregister. Dansen är sammanvävd med ett dokumentärt lager om Chojanckas verk och liv.
Hör Jan Martens berätta om sin föreställning i en intervju producerad av Dansens Hus Oslo eller se en kortare version av intervjun i filmen nedan.
– I came to music with the sensibility of a woman born in the twentieth century, and I cannot reproduce the sensibility of people living in the sixteenth, seventeenth og eigtheenth century without denying my own. Jan Martens i en intervju om verket.
"Jan Martens puts his finger on the innovativeness of Elisabeth Chojnacka (1939-2017) in such an ingenious and precise way that you are left in awe." *****

Annette Embrechts, De Volkskrant, 15 July 2021
"…it is just as glorious to watch and hear Martens and Chojnacka fuse their art in a riveting celebration of radical emotional force."

Evgeny Borisenko, Tanzschreiber, 13 October 2021
Eftersnack 1 feb
Stanna kvar efter föreställningen 1 februari för då sker ett samtal mellan Jan Martens och Dansens Hus teaterchef Joannes Öhman.
---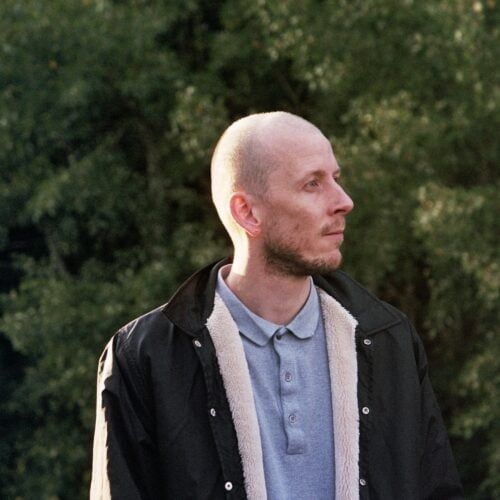 Jan Martens
Jan Martens (°1984, Belgien) Koreografen och dansaren Jan Martens har arbetat som dansare i flera belgiska kompanier, däribland United-C och Ann Van den Broek. Han utexaminerades från Artesis Conservatory for Dance i Antwerpen 2006. Sedan 2009 är han även verksam som koreograf med ett flertal internationella succéer bakom sig, senast THE DOG DAYS ARE OVER och SWEAT BABY SWEAT. I sitt arbete vill han framhäva skönheten i den mänskliga imperfektionen, snarare än fysisk virtuositet.

Martens är sedan 2017 creative associate vid deSingel international arts campus (Antwerp, BE), fram till 2021. Han är också medgrundare av den koreografiska plattformen GRIP.
Medverkande
Koreografi & dans
Jan Martens
Ljuddesign dokumentation
Yanna Soentjens
Ljusdesign
Elke Verachtert
Kostymdesign
Cédric Charlier
Videoutdrag
© Archives INA
Musik
"Tango for Tim" Réf Im: 164578 Musique de Michael Nyman © Chester Music Ltd représentés par Première Music Group; "Phrygian Tucket" by Stephen Montague. Copyright © 2000, Stephen Montague, used by permission of UNITED MUSIC PUBLISHING LTD, England.; "Continuum" by György Ligeti. Het werk wordt gepresenteerd onder toezicht van Auteursbureau ALMO te Antwerpen namens Schott Music.; "Commencement" by Zygmunt Krauze. Copyright © 1982, Sonora Music for Zygmunt Krauze.; "Profil Sonore" by Graciane Finzi. Copyright © 1970, Graciane Finzi.; "Concerto pour Clavecin" by Manuel de Falla (1926).; "Uppon La Mi Re" by Anonymous (16th Century).
Tekniker
Michel Spang/Elke Verachtert
Outside eye
Marc Vanrunxt, Anne-Lise Brevers, Rudi Meulemans
Produktion
GRIP
Samproduktion
DE SINGEL (Antwerp, BE), Les Hivernales – CDCN d'Avignon (FR), Julidans (Amsterdam, NL), C-TAKT (Limburg, BE) and Perpodium (BE)
Internaitonell distribution
A Propic – Line Rousseau en Marion Gauvent
Residens
DE SINGEL (Antwerp, BE), Les Hivernales – CDCN d'Avignon (FR), Toneelhuis (Antwerp, BE), ccBe (Antwerp, BE), C-TAKT (Limburg, BE) and CN D – Centre national de la danse (Paris, FR)
Med stöd av
The Flemish Government, Tax Shelter of the Belgian Federal Government and Cronos Invest
Tack till
INA – l'Institut National de l' Audiovisuel, Les Ballets de Monte-Carlo sous la Présidence de S.A.R. la Princesse de Hanovre – Direction: Jean-Christophe Maillot, Graciane Finzi, Régis Mitonneau, Anne Montaron, Emmanuelle Tat, François-Bernard Mâche, Zygmunt Krauze, Stephen Montague, Raphaël de Gubernatis, Claire Verlet, Ty Boomershine, Joris van Oosterwijk, Liselotte Sels and Kinga Jaczewska
Foto
Luis Xertu