Jan Martens är tillbaka på Dansens Hus stora scen med ett verk för hela 17 dansare i åldrarna 16-69 år.
Spelas på
Stora scen
Övrigt
Detta verk är utbytt mot ett annat av och med Jan Martens. Samma datum och samma tid, läs mer
Föreställningslängd
90 min (utan paus)
En 16-åring, en 69-åring, däremellan en mångfald av kroppar och danserfarenhet. Totalt rymmer "Any attempt will end in crushed bodies and shattered bones" 17 dansare från olika generationer, olika danstekniker och bakgrunder som alla söker sitt unika uttryck. Hur ger man de andra dansarna i föreställningen utrymme medan man själv letar efter sin egen unika plats och röst på scenen?
I den tid när polarisering kryper fram ur alla samhällets vrår och vinklar, försöker gruppen se varandra på riktigt, bortom stereotyper och sociala dogmer. Att få vara sig själv, i en grupp. Utan att stjäla sin meddansares rampljus och med en önska att bli sitt bästa jag. Går dessa två att förena? Ja, säger Jan Martens. Genom att ge varandra nödvändigt utrymme. Genom att omfamna olikheter och genom att använda scenutrymmet och föreställningen som en ideologisk försökskanin. En föreställning om kraften som ligger i att inte anpassa sig till vad andra tycker och gör.

Experimentet får och tar stöd i ett musikaliskt soundtrack av protestsånger från olika tidsepoker – från Henryk Górecki via Max Roach & Abbey Lincoln till Kae Tempest.

Belgiska Jan Martens har tidigare gästspelat vid två tillfällen på Dansens Hus stora scen. 2017 med den intima "Sweat baby sweat" och 2018 med den hyllade "The dog days are over".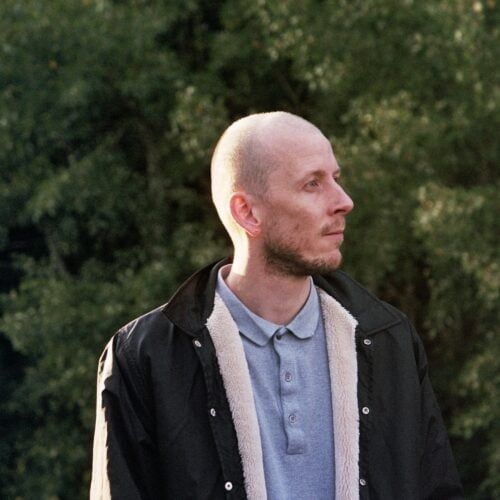 Jan Martens
Jan Martens (°1984, Belgien) Koreografen och dansaren Jan Martens har arbetat som dansare i flera belgiska kompanier, däribland United-C och Ann Van den Broek. Han utexaminerades från Artesis Conservatory for Dance i Antwerpen 2006. Sedan 2009 är han även verksam som koreograf med ett flertal internationella succéer bakom sig, senast THE DOG DAYS ARE OVER och SWEAT BABY SWEAT. I sitt arbete vill han framhäva skönheten i den mänskliga imperfektionen, snarare än fysisk virtuositet.

Martens är sedan 2017 creative associate vid deSingel international arts campus (Antwerp, BE), fram till 2021. Han är också medgrundare av den koreografiska plattformen GRIP.
Medverkande
Koreografi
Jan Martens
Dansare
Ty Boomershine, Truus Bronkhorst, Jim Buskens, Baptiste Cazaux, Zoë Chungong, Piet Defrancq, Naomi Gibson, Kimmy Ligtvoet, Cherish Menzo, Steven Michel, Gesine Moog, Dan Mussett, Wolf Overmeire, Tim Persent, Courtney May Robertson, Laura Vanborm and Loeka Willems UNDERSTUDIES: Pierre Bastin, Georgia Boddez, Zora Westbroek and Lia Witjes Poole
Artistisk assistent
Anne-Lise Brevers
Ljusdesign
Jan Fedinger
Ljusdesignassistent
Vito Walter
Kostymdesign
Cédric Charlier
Kostymdesignassistent
Alexandra Sebbag, Thibault Kuhn
Externt öga
Marc Vanrunxt, Renée Copraij, Rudi Meulemans, Siska Baeck
Text
Utdrag från SPRING av Ali Smith. Copyright © 2019, Ali Smith, Med tillstånd av The Wylie Agency (UK)
Musik
"Concerto pour Clavecin et Cordes Op 40" Réf Im: 108884 Musique de Henryk Mikolaj Górecki © PWM Editions représenté par Alphonse Leduc Editions Musicales ; "People's Faces" written by Kae Tempest and Dan Carey © Published and Administered by Domino Publishing Company Limited (50%) and MANATA LTD Administrated by Warner/Chappell Music Belgium N.V. (50%) ; "Triptych: Prayer/Protest/Peace" written by Maxwell Roach © Published by Milma Publishing Company Administered by Kobalt Music Publishing Limited.Music Publishing Limited.
Tekniskt regi
Michel Spang
Tekniker
Valentijn Weyn/Bennert Vancottem
Produktionsledare
Sylvie Svanberg
Produktionsassistent
Marie Luyten (internship), Saskia Vervoort
Kompaniledning
Klaartje Oerlemans
Ledningssupport
Ruud Van Moorleghem, Lotte De Mont
Kommunikation
Sam Loncke
Foto
Phile Deprez
Grafisk design
Luis XertuTEASERS
Trailer
Stanislav Dobak, Jan Fedinger
Produktion
GRIPIN COLLABORATION
Samproduktion
Dance On Ensemble
Internationell distribution
A Propic / Line Rousseau and Marion GauventCO-PRODUCTION: deSingel international arts campus (Antwerp, BE), Theater Freiburg (DE), Sadler's Wells (London, UK), Julidans (Amsterdam, NL), Festival d'Avignon (FR), Le Gymnase CDCN Roubaix Hauts-de-France (FR), Norrlandsoperan (Umeå, SE), La Bâtie – Festival de Genève & l'ADC – Association pour la Danse Contemporaine Genève (CH), tanzhaus nrw (Düsseldorf, DE), Le Parvis Scène Nationale Tarbes-Pyrénéés (Tarbes, FR), La Danse en grande forme (CNDC – Angers, Malandain Ballet Biarritz, La Manufacture – CDCN Nouvelle-Aquitaine Bordeaux – La Rochelle, CCN de Caen en Normandie, L'échangeur – CDCN Hauts-de-France, CCN de Nantes, CCN d'Orléans, Atelier de Paris / CDCN, Collectif Fair-e / CCN de Rennes et de Bretagne, Le Gymnase | CDCN Roubaix | Hauts-de-France, POLE-SUD CDCN / Strasbourg and La Place de La Danse – CDCN Toulouse Occitanie) and Perpodium WITH THE SUPPORT OF: De Grote Post (Ostend, BE), Charleroi Danse (BE), CCNO – Centre Chorégraphique National d'Orléans icw Théâtre d'Orléans (FR) and December Dance (Concertgebouw and CC Brugge)WITH THE FINANCIAL SUPPORT OF: the Flemish Government, the city of Antwerp, Tax Shelter of the Belgian Federal Government and Cronos InvestTHANKS TO: Mr. Jean Chabert (STANLEY/STELLA)